By Ashley Musick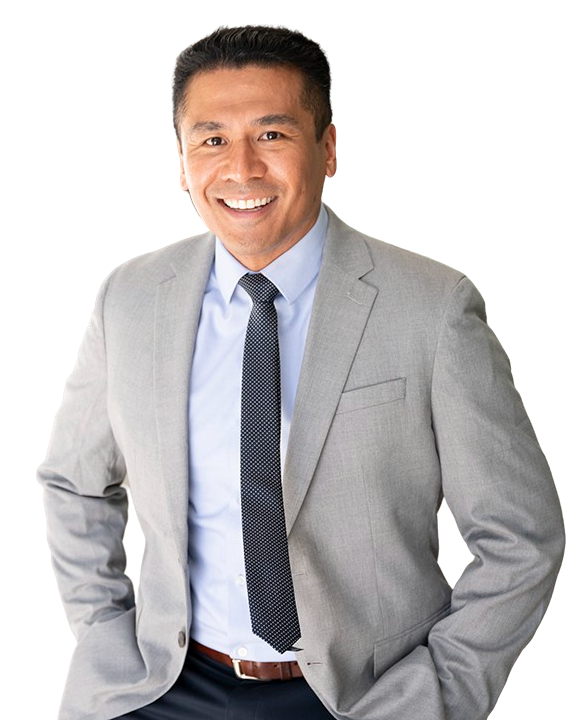 Stan Constantino, assistant dean for admissions, student affairs and diversity, knows what it's like to be the underdog. As a first-generation college student, he found his own way through school and career—a journey that took him across the Pacific Ocean from his home state of Hawaii.
Upon graduating with a bachelor of arts degree in journalism and political science from University of Hawaii at Manoa, Constantino took a leap and moved to San Francisco to attend a graduate program in journalism. However, Constantino soon realized he didn't want to spend the next few years studying something he wasn't passionate about. He withdrew from the program, applied for a job at KRON-4 TV news as an assistant producer, and started working toward his aspiration of being a sports reporter.
A lonely midnight shift at the station on New Year's Eve made Constantino realize this wasn't the life he wanted. Luckily, he learned about a job opening at the Arthur A. Dugoni School of Dentistry for a media relations coordinator position. While he loved the mentorship and experience he acquired in this role, he explains, "I was still young, naive and learning about myself and my skill set. I gained a lot in terms of professional development, but I wanted more." Constantino accepted a position as a communications specialist at Wells Fargo where he gained a significant amount of business experience, but there was still something missing.
When starting your career, obviously you want the title, and money is important because living in the Bay Area is expensive. The corporate world does provide all of that, but those shouldn't be the top priorities. I believe that a meaningful workplace will help you thrive professionally and reach self-actualization."
Constantino realized he wanted to be a part of something bigger—to find a career that not only provided opportunities to make an impact in the world, but where he could be surrounded by people who cared about one another. "I missed the genuine and personal connections with people. So I reflected on what would be best for me both professionally and personally, and when I thought of my fond memories at the Dugoni School, I wanted to go back."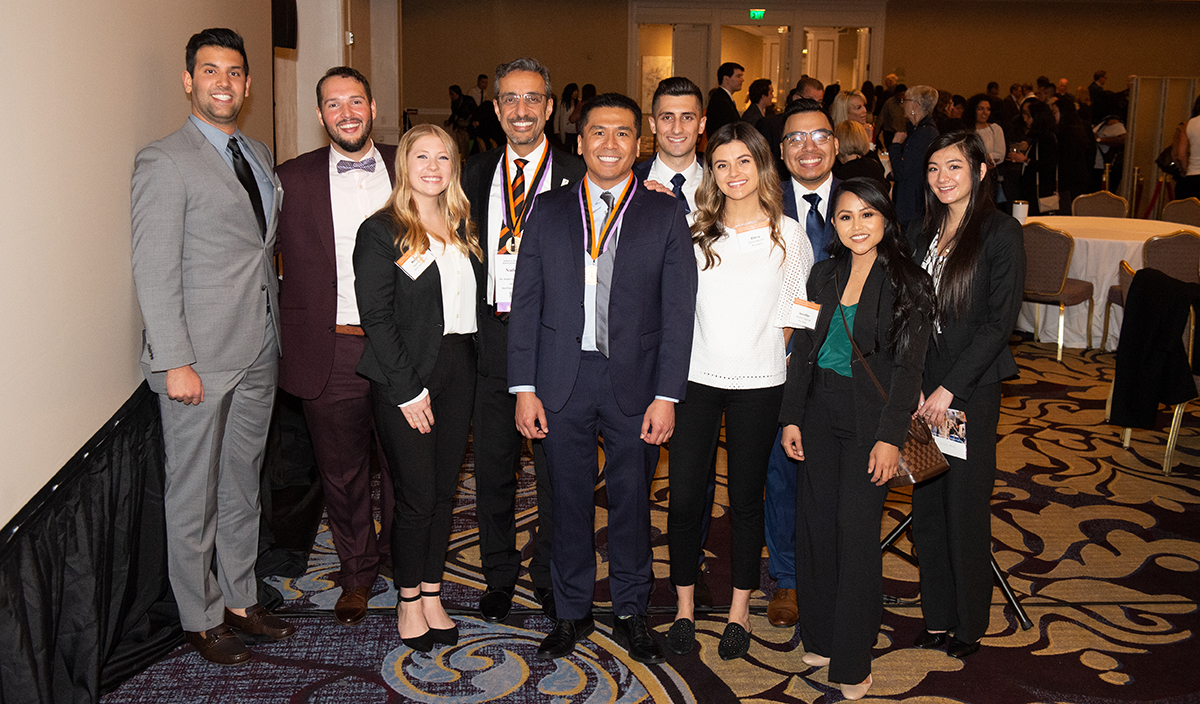 When he discovered a job posting for the assistant director of admissions, it felt like the ideal fit. "I was a timid first-generation college student, so I had to do it all on my own. This role in higher education is fulfilling for me because I am able to be that educator who actively and intentionally supports students—being part of their journey fills the holes that were in my academic journey growing up."
But Constantino didn't just stop there. His passion for diversity and inclusion not only within the admissions process, but in every aspect of the university experience inspired him to restructure and reinstate the dental school's Diversity and Inclusion Committee. This led him to become involved with the University's Diversity Leadership Team, and in 2016 Constantino was appointed the San Francisco campus diversity lead by then-University President Pamela Eibeck.
"It brings me a lot of fulfillment to support and uplift the underdogs—underserved students and marginalized groups. Seeing people who come from a similar background as me break glass ceilings, demonstrate resilience, improve social mobility and overcome obstacles to achieve their dreams is an accomplishment for me because I had a part in it."
Constantino leads a team that is in charge of overseeing campus diversity initiatives for students, faculty and staff, and has been a driving force behind the creation and implementation of training, curriculum and orientation activities on diversity, inclusion and humanism. "I want to help inform our students so they can more effectively meet the needs of an increasingly diverse patient population, which is crucial to eliminating disparities within oral health care."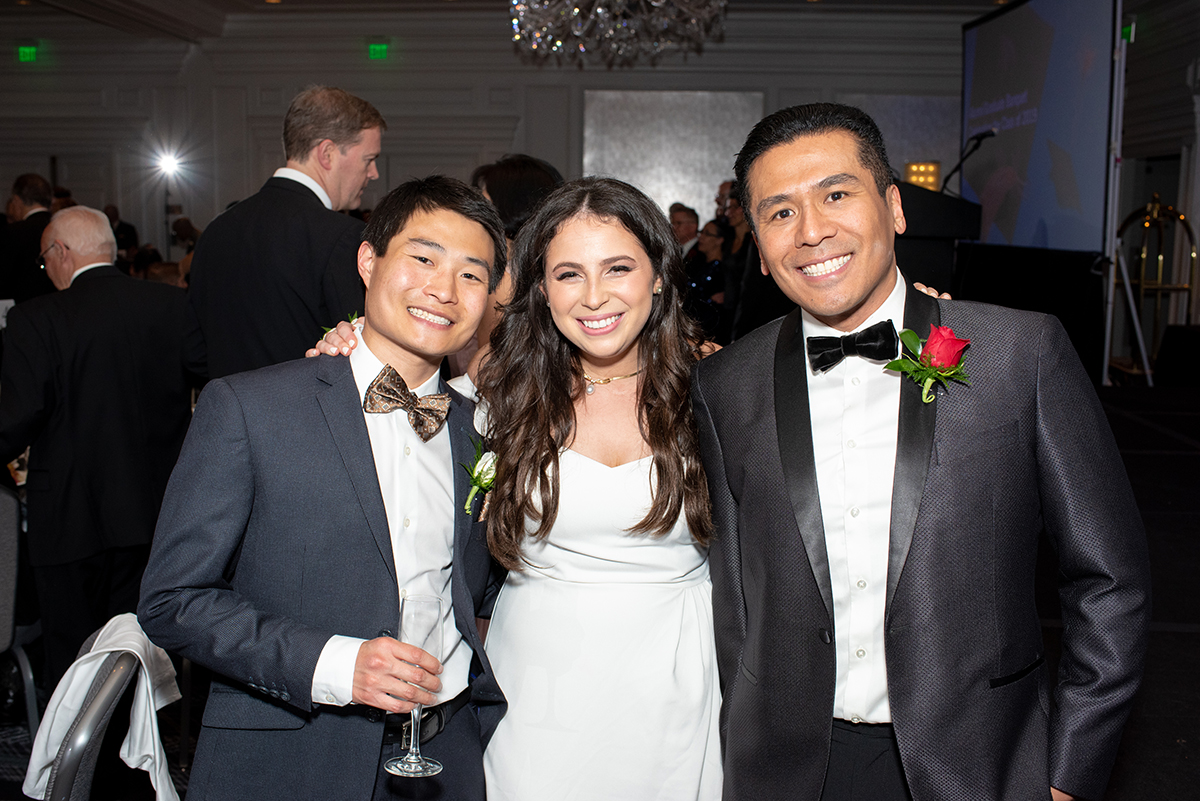 It is because of his outstanding work and meaningful impact on not only the admissions process, but the overall student experience, that Constantino was named assistant dean for admissions, student affairs and diversity in 2019. One year later, he was also awarded the Medallion of Distinction—the highest honor bestowed by the Alumni Association—for his contributions to dental education. At the same event where he was given the award, Constantino orchestrated a touching moment when he invited three applicants to join him on stage and Dean Nader A. Nadershahi '94 made a surprise announcement that all three were officially accepted to the DDS program as part of the Class of 2023. When asked about that moment, Constantino explained that he is constantly brainstorming new ways to make the admissions process more innovative, fun and engaging, with the goal of building a community and creating lasting moments that everyone will remember.
Outside of work, Constantino enjoys outdoor activities including hiking, biking, volleyball and anything involving water and nature. Though he one day hopes to return to Hawaii to be closer to his family, for now he enjoys self-reflective strolls from Mission Bay to the Golden Gate Bridge and discovering new restaurants.
"I enjoy being part of students' educational process," said Constantino. "What's really rewarding to me is when I see the students' growth, from when they first express interest in dental school and apply as an undergraduate, to their first step through the doors, to when they graduate. Seeing them blossom into mature, empathetic and compassionate human beings and watching them come full circle as doctors—it's humbling. It gives me a lot of pride to know that I've influenced that process."