Yerba Buena District Honors Dugoni School For Excellence in Community Service
A San Francisco civic organization has honored the Arthur A. Dugoni School of Dentistry with the Community Excellence Award for Community Engagement, recognizing the school's many forms of community outreach and support during the past year.
The Yerba Buena Community Benefit District (YBCBD) bestowed the honor during a virtual awards presentation held January 18. Other honorees receiving Community Excellence Awards included the Moscone Convention Center and Yerba Buena Center for the Arts.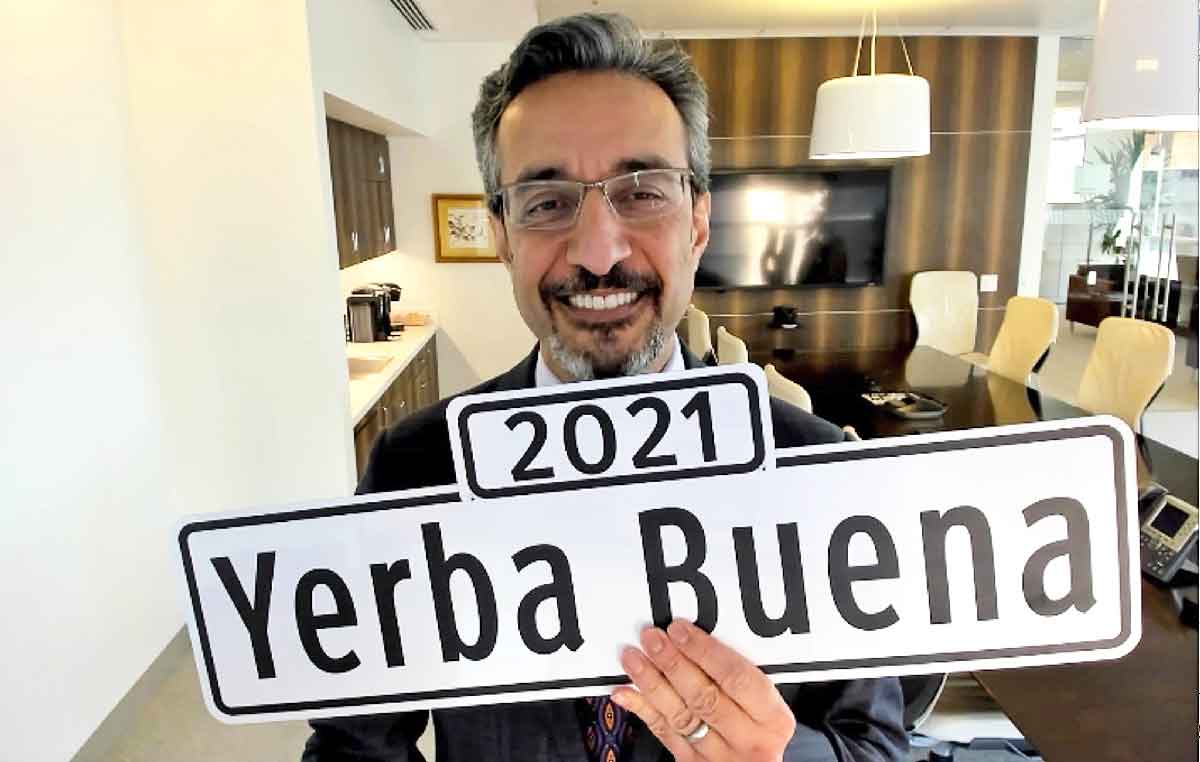 The Dugoni School of Dentistry has made a positive impact on the Yerba Buena neighborhood in many ways, especially during the pandemic. The school provided vital dental services to nearly 20,000 local children, families and adults during the past year. It kept its Emergency Clinic open during the initial shelter-in-place order in 2020 so people who needed dental care could get it without overburdening already busy hospital emergency rooms.
Last year, the dental school provided more than 4,000 COVID-19 vaccines to local seniors, people with intellectual and developmental disabilities, healthcare workers and other frontline employees. The school worked closely with the San Francisco Department of Public Health and the San Francisco Mayor's Office on Disability to host the first targeted vaccine clinic in San Francisco for people with disabilities, including Special Olympians. With support from alumni and friends, the school also created a patient emergency fund for people who were financially impacted by the pandemic to help them pay for dental care. In addition, the Dugoni School of Dentistry launched a "Dental Care is Essential Care" public service ad campaign to encourage those who put off dental visits during the pandemic to resume oral health care.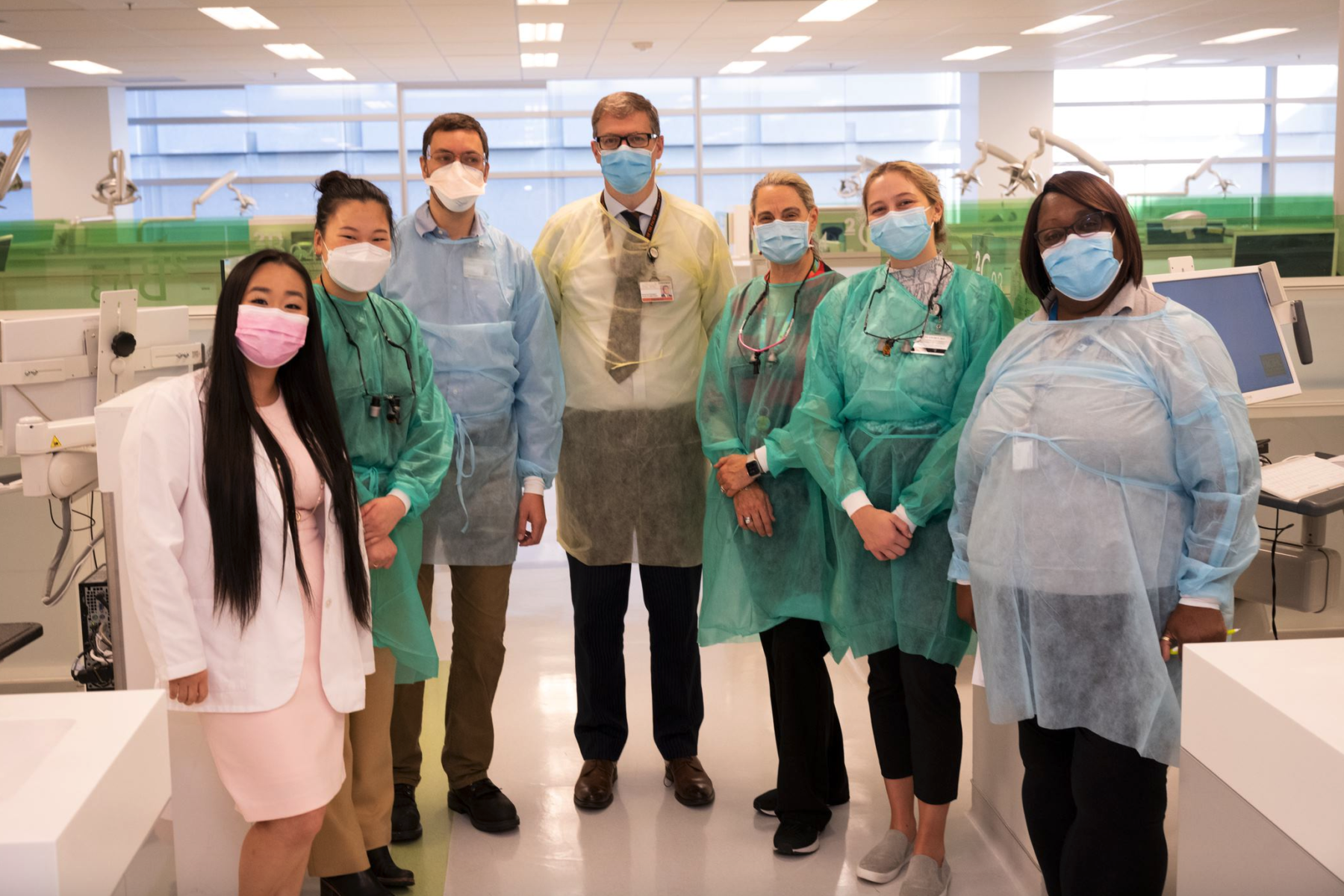 The YBCBD is a nonprofit organization working to improve the quality of life in the Yerba Buena neighborhood, encompassing roughly Second to Fifth Streets and Market to Harrison Streets. Its programs include Community Guides, SFPD bike patrol officers, graffiti removal, street and sidewalk cleaning, neighborhood marketing and public art projects.
New Department Chairs for Endodontics and Oral and Maxillofacial Surgery
Two respected individuals in the oral health profession recently joined the Arthur A. Dugoni School of Dentistry to provide leadership for the Department of Endodontics and the Department of Oral and Maxillofacial Surgery. The new chairs were selected following national searches.
Adham Azim, BDS, DDS
Associate Professor and Dr. Earl R. and Tannia Hodges Endowed Chair in Endodontics
Dr. Adham Azim earned a BDS from Cairo University where he also received his endodontic training, and obtained his DDS degree from University of Buffalo, School of Dental Medicine. He later completed his endodontic certificate at Columbia University, and since then, he has been a full-time educator and a part-time private practitioner. Before joining the Dugoni School of Dentistry, he served as the division head and director of the endodontic postgraduate program at University of Buffalo.
Azim is a diplomate of the American Board of Endodontics. He has lectured all over the world and has received several awards for his research work. He has more than 30 publications in peer-reviewed journals and has written textbook chapters for Ingle's Endodontics and Endodontics: Principles and Practices. Azim is a member of the scientific advisory board of the Journal of Endodontics, associate editor for the European Journal of Endodontics and a reviewer for multiple endodontic journals such as the International Endodontic Journal, Journal of Dental Traumatology and Journal of the American Dental Association. He is also the founder and CEO of Endolit, an educational application that helps dentists interested in the field of endodontics learn about endodontic literature and clinical endodontics.
David Lam, MD, DDS, PhD
Chair and Dr. T. Galt and Lee DeHaven Atwood Endowed Professor in Oral and Maxillofacial Surgery
Dr. David K. Lam specializes in the comprehensive surgical management of patients with cancer, pathology and trigeminal nerve injury. His research and clinical programs are closely integrated, and his research addresses the challenges he faces in the clinical management of oral and maxillofacial surgery patients. He received his DDS with honors from University of Toronto and subsequently obtained a PhD in the collaborative program of neuroscience and oral and maxillofacial surgery and a specialty certificate from the same institution. He earned an MD from University of California, Davis and completed a postdoctoral neuroscience research fellowship, as well as a surgical fellowship in maxillofacial oncology and reconstructive surgery, at University of California, San Francisco.
He is a diplomate of the American Board of Oral and Maxillofacial Surgery and an OMFS fellow in the Royal College of Dentists in Canada. His funded research focuses on the diagnosis and management of pathology, nerve injury and pain. In addition to funding on research, education and training grants, Lam has published and presented internationally, nationally and locally on a variety of topics relevant to his research and clinical interests.
Faculty Member Contributes to Landmark Oral Health in America Report
A comprehensive new report from the National Institute of Dental and Craniofacial Research (NIDCR) dives deep into the subject of oral health in America, issuing several calls to action to improve the health of the nation.
Released in December 2021, Oral Health in America: Advances and Challenges is a culmination of two years of research and writing by hundreds of contributors. The report is a follow-up to the U.S. Surgeon General's Report on Oral Health in America which was published in 2000.
Dr. Elisa Chávez played a leadership role by serving as associate editor for the report's third section, "Oral Health Across the Lifespan: Working-Age and Older Adults." Chávez is a professor in the Department of Diagnostic Sciences and also serves as director of the Pacific Center for Equity in Oral Health Care and a member of The Santa Fe Group.
The report includes chapters on the effects of oral health on the overall well-being of individuals, communities and the economy; oral health across the lifespan; oral health integration, workforce and practice; pain, mental health, substance use and oral health; and emerging science and promising technologies to transform oral health.
Explore the full report on the NIDCR website.
Dean Nadershahi Named to State and National Leadership Roles
The Arthur A. Dugoni School of Dentistry's influence in health care and oral health education is taking new forms thanks to the leadership of Dean Nader A. Nadershahi '94.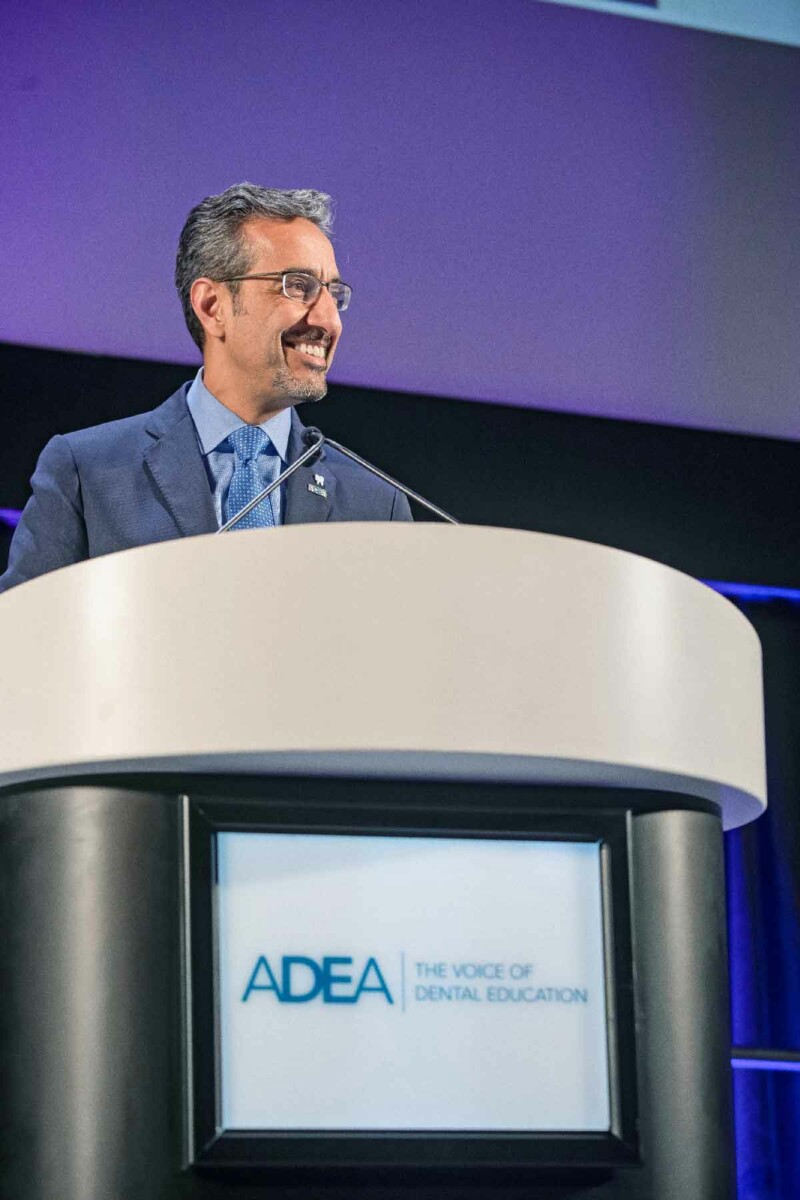 In December 2021, Nadershahi was chosen by Governor Gavin Newsom to serve on California's new Health Workforce Education and Training Council. He is one of 17 healthcare leaders charged with guiding California's health workforce education and training to meet the state's health care needs. The council is composed of experts who represent a variety of health professions and various graduate medical education and training programs, including the fields of primary care, nursing, dentistry and behavioral health. The Health Workforce Education and Training Council was formed in late 2021 following passage of Assembly Bill 133. The council is part of the Department of Health Care Access and Information.
In addition to his role in California, Nadershahi has moved into new leadership at the national level. In March 2022 he was named chair of the board of the American Dental Education Association (ADEA) for 2022-2023. ADEA represents dental schools, allied dental programs and postgraduate dental programs across the United States and Canada. ADEA activities encompass a wide range of research, advocacy, faculty development, meetings and communications, including the esteemed Journal of Dental Education.
In other leadership activities, Nadershahi serves as a member of the influential Santa Fe Group, an action-oriented think tank focused on improving lives through oral health.
ICD Honors Contact Point Magazine
Contact Point magazine received two awards from the International College of Dentists—USA section: the Platinum Pencil Award— Division 1 for outstanding use of graphics for the Spring 2020 issue and an Honorable Mention Award for Outstanding Cover— Division 1 for the Autumn 2020 issue. The awards were presented at the American Association of Dental Editors and Journalists virtual meeting on February 22, 2022.
"Thank you to Sandra Shuhert, director, Brian Blanchard, Angelique Bannag, Jon Draper and former director Joan Yokom for showcasing the school in the best light through their visual design and photography. They met the challenges of producing two award-winning issues of Contact Point while working remotely during the pandemic," said Dean Nader A. Nadershahi '94.