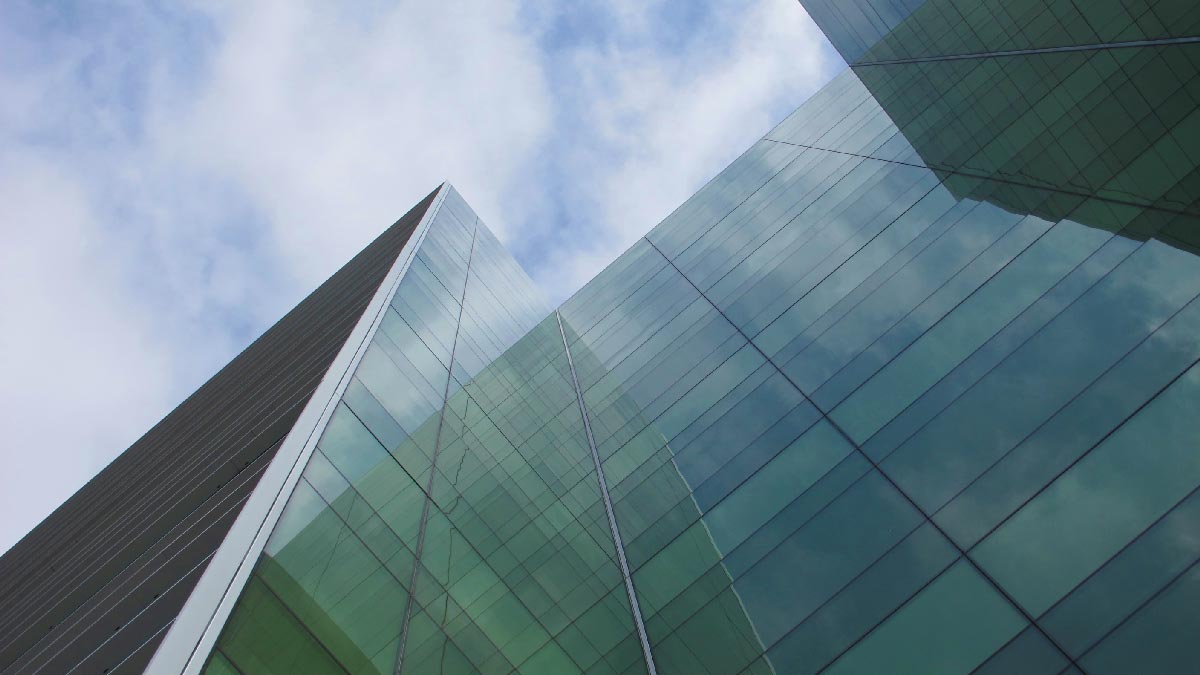 By Dr. Eric K. Curtis
You could say, accurately, that alumni and friends of the Arthur A. Dugoni School of Dentistry have done it again. Or you could say, even more accurately, that this time they have outdone themselves. An incomparable, decade-long fundraising campaign, "Building Our Future, Embracing Our Legacy," which concluded in summer 2022, raised a whopping $69.3 million, almost $5 million beyond its $65 million goal. In an August 2022 email directed to the entire Dugoni School community, Dean and Vice Provost Nader A. Nadershahi '94 noted that the accomplishment represents "the largest fundraising campaign ever for the Dugoni School and among the largest campaigns of any dental school in the country."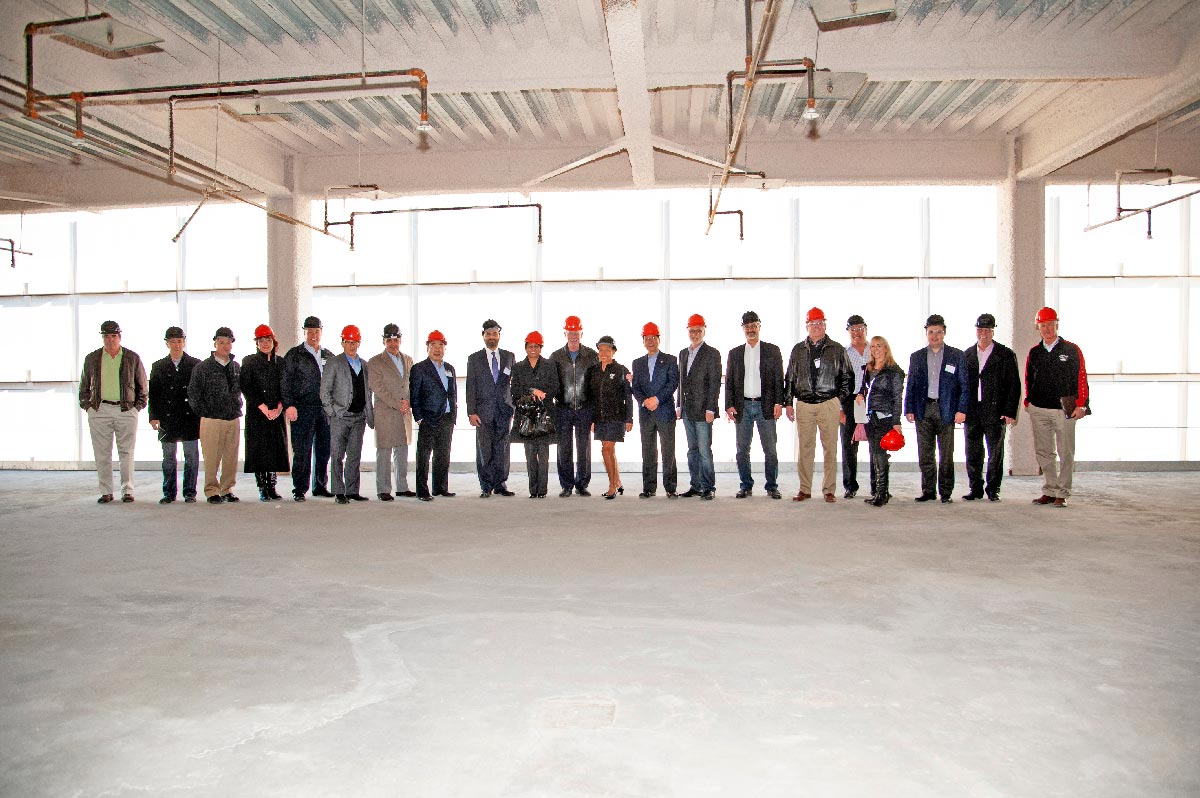 You might properly find yourself at a loss to describe such an achievement. A campaign this focused and sustained—10 years long!—is plainly too epic to be called an event. It's too brilliant to be dismissed as a mere feat. Even the word campaign, from the French for "field" (and first cousin to the English word "camping"), feels, among the range of possible descriptors, sort of skimpy. Originally evoking a military operation, "campaign" seems somehow too transitory for the kind of stability this much money confers and too contentious for the depth of gratitude it reflects.
You could appropriately salute the "Building Our Future, Embracing Our Legacy" campaign as "historic." Yet in celebrating the unprecedented duration and yield of this most recent performance, you would also want to tip your hat to the school's very long and ongoing tradition of philanthropy. Alumni fundraising has been integral to the school's success since at least 1923, when early graduates pooled their resources and literally saved the school from extinction. Dean John Tocchini campaigned to move the school from 14th Street to Webster Street. Dean Dale Redig campaigned to upgrade the space. And Dean Art Dugoni campaigned to renovate attitudes along with technology, to turn the place, as he liked to say, into a sparkling, service-oriented "Ritz-Carlton" of dental schools.
The campaign that just ended, which launched around the time of the landmark 2012 purchase of a seven-story building on Fifth Street in San Francisco (officially dedicated as the new dental school in spring 2014), was not even the first one this century. It came on the heels of an earlier six-year, $65.7 million campaign begun around 2000, which ultimately convinced the university to name the school, in 2004, in honor of Dean Arthur A. Dugoni, who had presided over the institution for 28 years. Dr. W. Ron Redmond '66 chaired the previous campaign and served as co-chair of the current campaign with Dr. Gary L. Weiner '66.
Generosity responds to vision—a new, state-of-the-art facility, say, or a cutting-edge curriculum, or, on the flip side, the specter of spiraling costs. But it also requires a broadly shared outlook and correlated enthusiasm. "Art used to say, 'Dream with me,'" Associate Dean for Development Jessica Jencek remembers. And dream we do. "Dugoni School donors are among the most visionary and generous of all donors," she says.
This latest campaign grew substantially, both in contributions and in scope, over the 10 years of its development. It began as a $40 million capital campaign, centered on raising money to renovate and transform a former data center building into the new dental school. Fixing donors' attention on the physical plant alone, however, shifted giving patterns away from the Annual Fund, endowments and planned gifts—the kind of contributions that support, among other critical endeavors, students and residents with scholarships, faculty with subsidies to pursue teaching and research and the need-it-now nest egg for whatever contingencies arise. As an example: during the pandemic, the Annual Fund reservoir allowed the school to install HEPA filters and otherwise improve and purify air flow, an unplanned-for but valuable improvement that other dental schools would not be able to make.
With the Webster Street building closed and the Fifth Street facility sprung to life in 2014, Dean Nadershahi pivoted. He made the difficult but important decision to broaden the initiative into a comprehensive campaign aiming to amass a total of $65 million to include endowments, planned gifts and discretionary cash for the Annual Fund. Some external consultants balked. The campaign's extended bandwidth seemed too much of a stretch. But Nadershahi consulted with board members and the development team at length, and he felt certain that a comprehensive campaign was the right move. "For me it's always about the longer term," he says, "not just what we need at the moment, but what we are going to leave our students and residents 20 or 30 years from now."
This made the campaign special: The entire effort changed horses in the middle of the stream. It went comprehensive. The goal ballooned. The volunteers held firm, and the donors came through. Real strength accrues when so many band together. "The professionals," Redmond explains, "understood at that point the power of the alumni."
Recent surveys suggest that nationally, on average, about eight percent of alumni contribute to their alma mater. [Source: "10 Colleges Where the Most Alumni Donate," by Josh Moody, usnews.com, Dec. 8, 2020.] On the other hand, the latest Dugoni School of Dentistry initiative attracted donations from 5,300 alumni and friends—among only 8,400 living alumni. And that's just the financial part. Dugoni School benefactors are famous for contributing all of the charitable "three Ts"—time, talent and treasure. "They give in so many ways," Jencek points out. "With dollars, of course, but also with volunteerism and support at events. Humanism is in our DNA."
You could credit professional confidence and pride of school for such altruism. People who feel successful may be more likely to give back. Many graduates donate because they ascribe their clinical prowess to their Dugoni School of Dentistry education, although Redmond points out that the recognition of the Dugoni School's value often requires some context, coming only after a period of real-world comparison. "New Dugoni School grads don't have a way to measure just how good their education is," he says. "Then they get out and start practicing. I went into the Navy and then realized that my training was superior."
You could also consider the power of personal relationships. "Our humanistic approach to education fosters deep connections to each other, both professionally and personally," says Dr. Janet Andrews '83, president of the Dugoni School Foundation. "Our graduates support the school because of the connections they made with others while they were students and residents."
"Many of us," Nadershahi says, "support the school because of someone or something that touched us." This campaign grew, in fact, because the school family reconnected.
"Relationships are at the heart of what we do," Jencek agrees.
What's more, Dugoni School munificence could result from a set of assumptions encouraged by many years of excellent leadership. Dean Nadershahi writes, "It is the strength of our school family, guided by our values and pride, that inspires so many to give back." And who guides the values that guide us? Our aspirations contribute, surely, as do our ideals and our expectations. Inspiration from mentors and teachers also molds our standards. But our deans establish the tone.
"We have such great alumni support because the deans have really set the stage," Redmond says. Favorable outcomes have a way of inspiring more of the same, creating their own momentum. Campaigns are perhaps successful because they have always been successful. We give because we always have. Generosity has become, for many, a habit.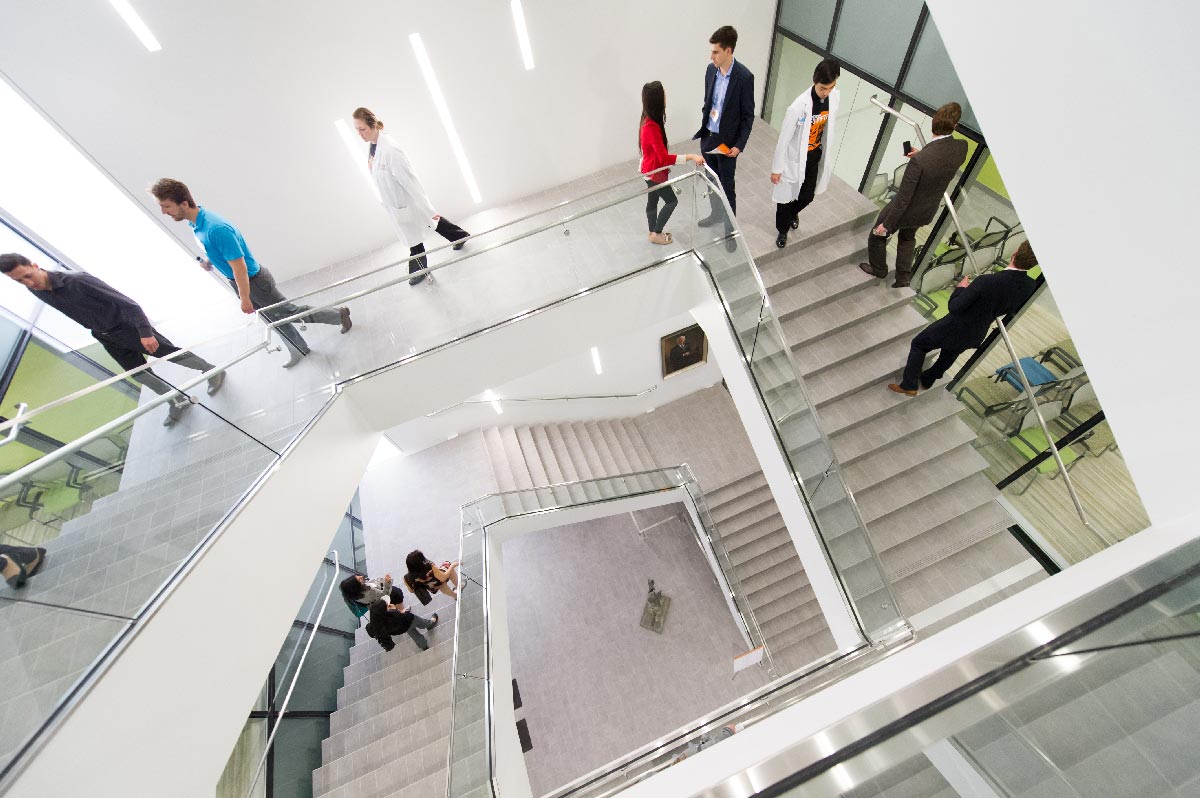 So even with the tolls taken by coronavirus isolation, the vagaries of the stock market, the uncertainties of inflation and inevitable volunteer fatigue and employee turnover, Dugoni School folks continue to give back. "COVID changed our world," Andrews says, "but it did not change our desire to achieve our commitment."
The process of fundraising is good for the school beyond its purely fiscal impact. Philanthropy builds leaders. The practicalities of preparing to ask for donations compels administrators to plan carefully. Before they can take their proposals public, they must cultivate values, clarify and refine goals, articulate priorities and set forth clear strategies.
Philanthropy also enhances communication, as professionals and volunteers alike reach out to alumni and the families of alums; to faculty, administrators and other school employees; to the community; to industry and the entire dental profession, including potential corporate sponsors; and to friends, friends of friends and other supporters. The school benefits from donor feedback and advice, and from donor networks and connections. Such communication goes wide as well as deep. Dean Nadershahi reports that the dental school project dovetailed with the university-wide "Leading with Purpose" campaign that recently raised $317 million from almost 23,000 donors.
A third way in which fundraising boosts the school is to lift spirits. With so many conditions in dental education—from accreditation requirements to government rules to pandemic demands—that remain
outside the direct control and imagination of the school, the ability to be in complete charge of at least a small part of our own destiny becomes an important morale builder.
In fiscal year 2020, for instance, according to the school's Year in Review report, gifts and endowment income made up $2 million of almost $80 million in total dental school revenues—funds that can be spent to enhance whatever we dream about improving.
There are a lot of ways, then, that you can think about the school's financial initiatives. Dean Nadershahi, for his part, calls the campaign's success "momentous." Predicting that proceeds from this initiative will benefit the school "for generations into the future," he enumerates many ways: student scholarships, innovative programs and research, leading-edge facilities, faculty recruitment and retention, patient care and an enhanced pool of unrestricted Annual Fund assets to provide logistical flexibility.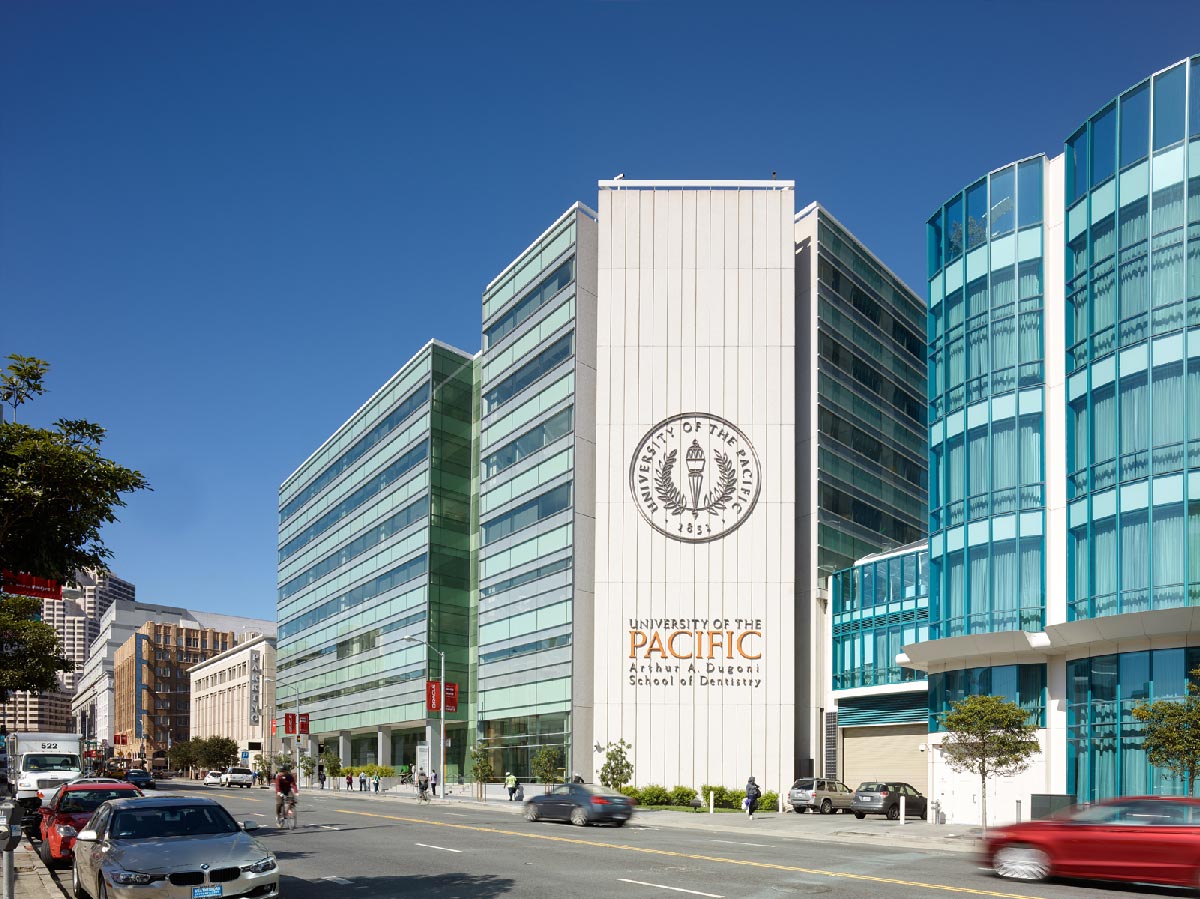 Donations offer not only cash, but also hope—and they express hope. "This campaign has demonstrated the power of what we can accomplish with our resolve and our strength in numbers—it is extraordinary," Nadershahi says. "We have so much potential with our people, both at the school and in the ranks of our alumni."
"Philanthropy is an investment in the long view," Jencek muses. "I'm really excited about the future." And in truth, with such momentum as gathered with the "Building Our Future, Embracing Our Legacy" campaign, a robust long-run is not hard to imagine. "Look what we can do now!" she says. "I can't wait to watch it unfold."
Eric K. Curtis '85, DDS, of Safford, Arizona, is a contributor to Contact Point and is the author of A Century of Smiles, a historical book covering the dental school's first 100 years.