by N. Karl Haden, PhD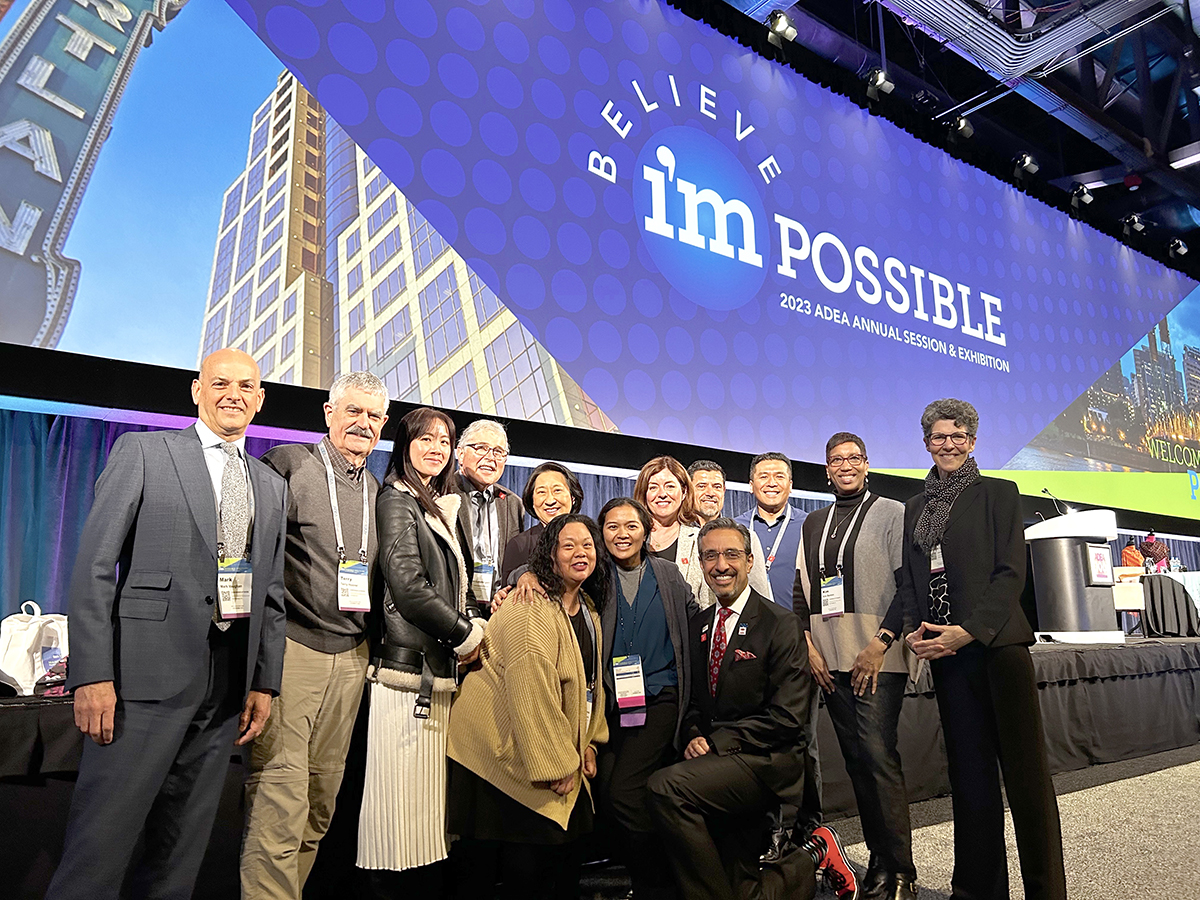 In the movie Dead Poets Society, Mr. Keating, an English teacher played by the late Robin Williams, provokes his students to question their assumptions about success and embrace a transcendent purpose: "To quote from Whitman, 'O me! O life!…of the questions of these recurring; of the endless trains of the faithless… of cities filled with the foolish; what good amidst these, O me, O life?' Answer. That you are here—that life exists, and identity; that the powerful play goes on and you may contribute a verse. What will your verse be?"
Inspired by his mother, a teacher, as well as his experiences as a student, faculty member and now dean at the Arthur A. Dugoni School of Dentistry, Dr. Nader A. Nadershahi '94 poses a similar question to each new class. Dean Nadershahi explains that, "When I first speak to our students, I ask them where they see themselves 20 years from now. I encourage them to envision a future that is more expansive than the clinical practice of dentistry. We aim for our students to graduate believing 'I'm possible,' that each of them can make an important difference as leaders in their communities, organized dentistry and health care."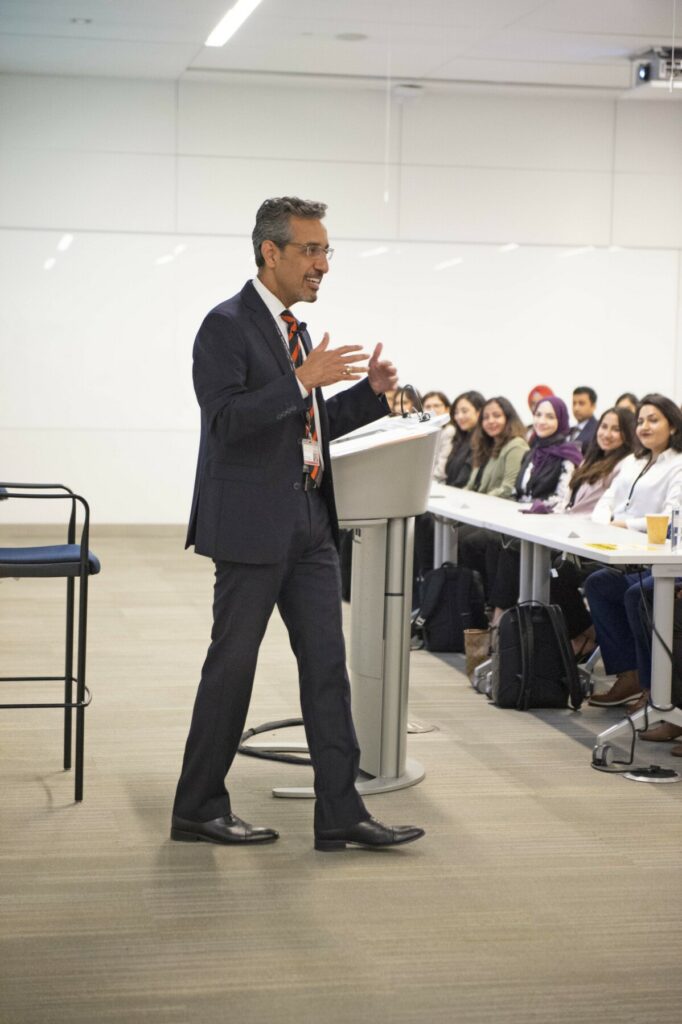 I encourage them to envision a future that is more expansive than the clinical practice of dentistry.
Beyond graduating competent healthcare professionals, the dental school's bold vision and purpose includes transforming oral health education and helping people live healthy lives. Challenging students toward these ends is part of the dental school's unique brand of humanism, and it characterizes the philosophy and practice of the school's leaders. At a retreat last summer, the department chairs affirmed their commitment as humanistic leaders "to sustain the culture, develop and multiply future leaders and inspire others to succeed." While the Dugoni School of Dentistry is known for its humanistic model of education, the second strand forming its DNA is humanistic leadership.
An Exemplar of Humanistic Leadership
Humanistic cultures and learning environments do not exist without humanistic leaders. Humanistic leadership is an approach that prioritizes the well-being and growth of others. It embraces and celebrates individuality by valuing the unique strengths and contributions of each person. With the goal of helping others reach their full potential, humanistic leaders create supportive and positive work environments exemplified by respect for others, responsibility, empathy and open communication.
At the Dugoni School of Dentistry, respect is both an end and a means. It is an end because human beings deserve respect. The dental school has long been described as a "family." Embracing others and celebrating them are essential to build and strengthen familial relationships. Understood in this light, respect is the means to other commitments necessary for a humanistic culture, including trust, accountability and love.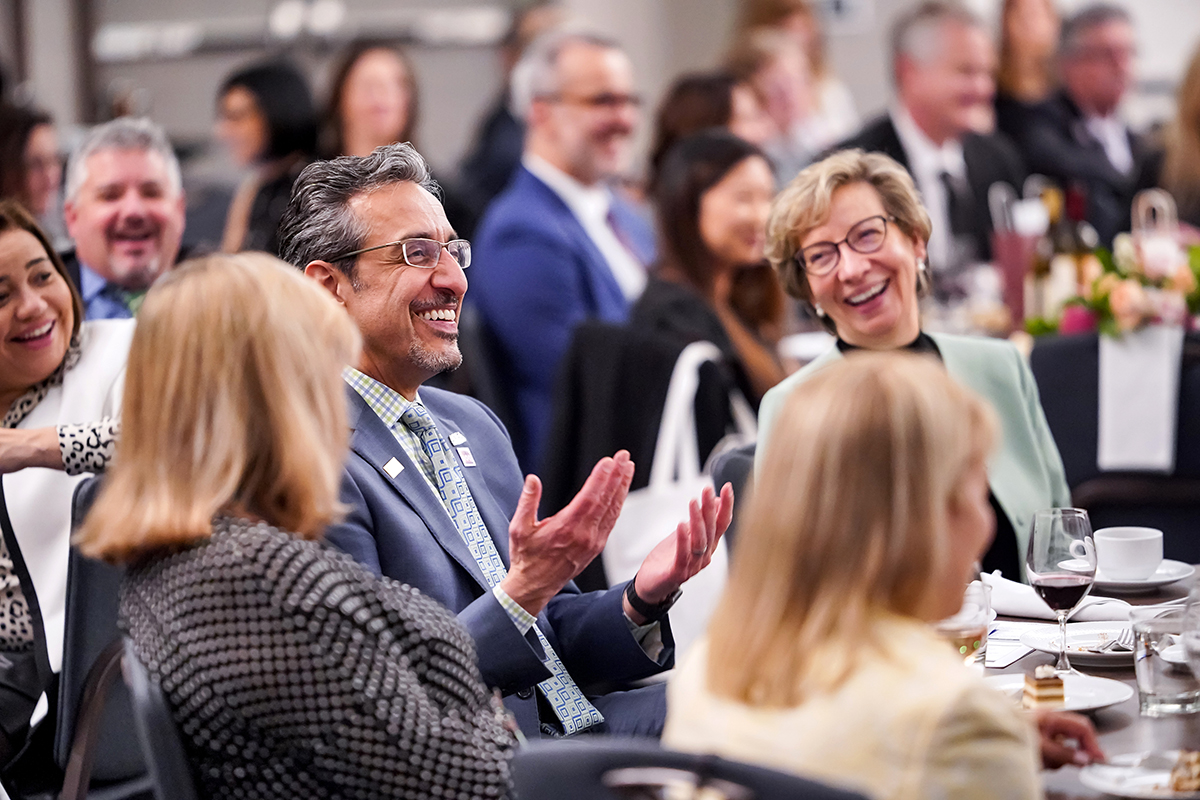 We aim for our students to graduate believing "I'm possible," that each of them can make an important difference as leaders in their communities, organized dentistry and health care.
The recent pandemic tested leaders everywhere, including leaders in dental education, with unprecedented uncertainties and risks. Our primary means of communicating and interacting with others changed almost overnight. Underlying these interruptions, many felt for the first time a real and present danger to their physiological and safety needs. With deference to Abraham Maslow's hierarchy, physiological and safety needs are the foundation for social needs like love and belonging, and esteem needs such as respect, confidence and achievement. The pandemic eroded this foundation.
As the Dugoni School of Dentistry has done in many ways in the past, it again served as an exemplar during this time. In alignment with the dental school's commitment to its people, its leaders turned to taking care of faculty, staff, students, patients and their families. No employee layoffs occurred during the pandemic. The dental school stopped all patient collection efforts to alleviate the financial burdens as patients experienced sickness and economic hardship. The dental school remained available to patients who needed emergency care, relieving some of the pressure placed on overextended hospitals. The Dugoni School of Dentistry created a student-patient emergency fund for those who could not afford care.
For two years, Dean Nadershahi sent what he called "love letters to the family," an email every day with words of encouragement, usually including a quote, a video, a song or a suggested game to lift spirits. These messages kept the Dugoni School family together, reinforced the school's culture and informed the family about what senior leadership and others were doing to keep the dental school moving forward. Nadershahi and school administrators also facilitated a rapid response to licensure examinations as Dugoni School students became the first in the country to be permanently licensed with manikin-based exams.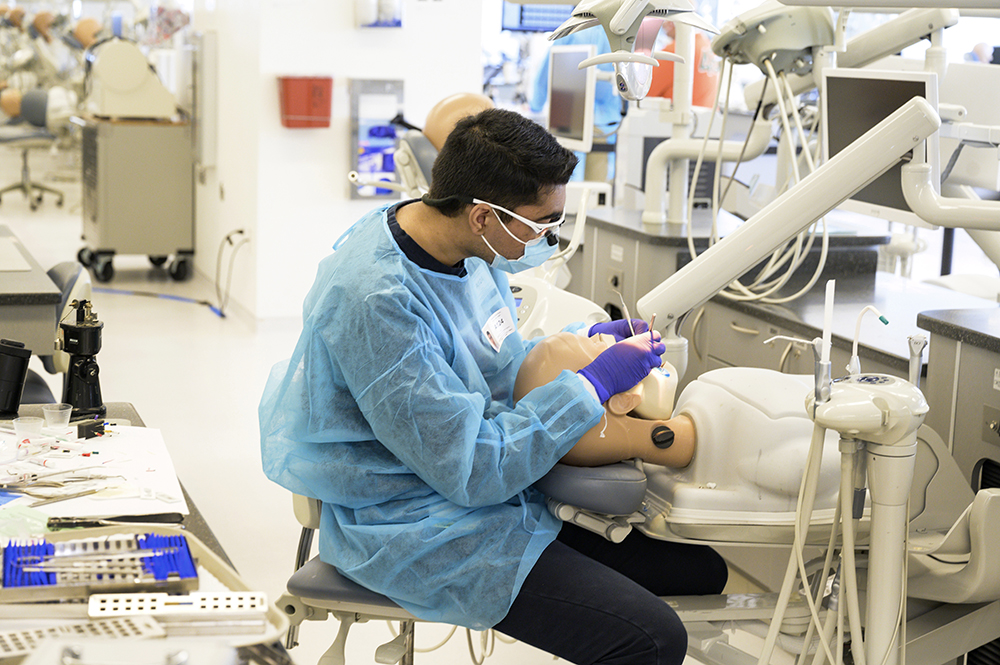 "Believe I'm Possible"
Respect, empathy, compassion and open communication are some of the characteristics of humanistic leaders. In addition, the Dugoni School of Dentistry's philosophy of humanism not only recognizes the uniqueness of each individual, but it also underscores personal accountability and responsibility to contribute to a purpose that transcends oneself. The goal of humanistic leadership is to create organizations, communities and environments where people experience well-being, where they can flourish.
As the American Dental Education Association (ADEA) begins its second century, the Dugoni School of Dentistry leads the way by setting the tone for the voice of dental education in the decades ahead. As the ADEA chair of the board, Nadershahi's theme for the recent annual session was "Believe I'm Possible." This theme resonated with the Dugoni School of Dentistry's brand of humanism. As Dean Nadershahi explains, "When I became chair, I intentionally talked about hearing everyone's voices. Each individual voice is important, matters and has a place in the organization. I am committed to the belief that individuals must believe in themselves, that they can make an impact, that they have something unique to contribute. By broadening the input of ADEA members, the association will experience an incredible ripple effect on what it can do and how we as educators share resources, information and opportunities."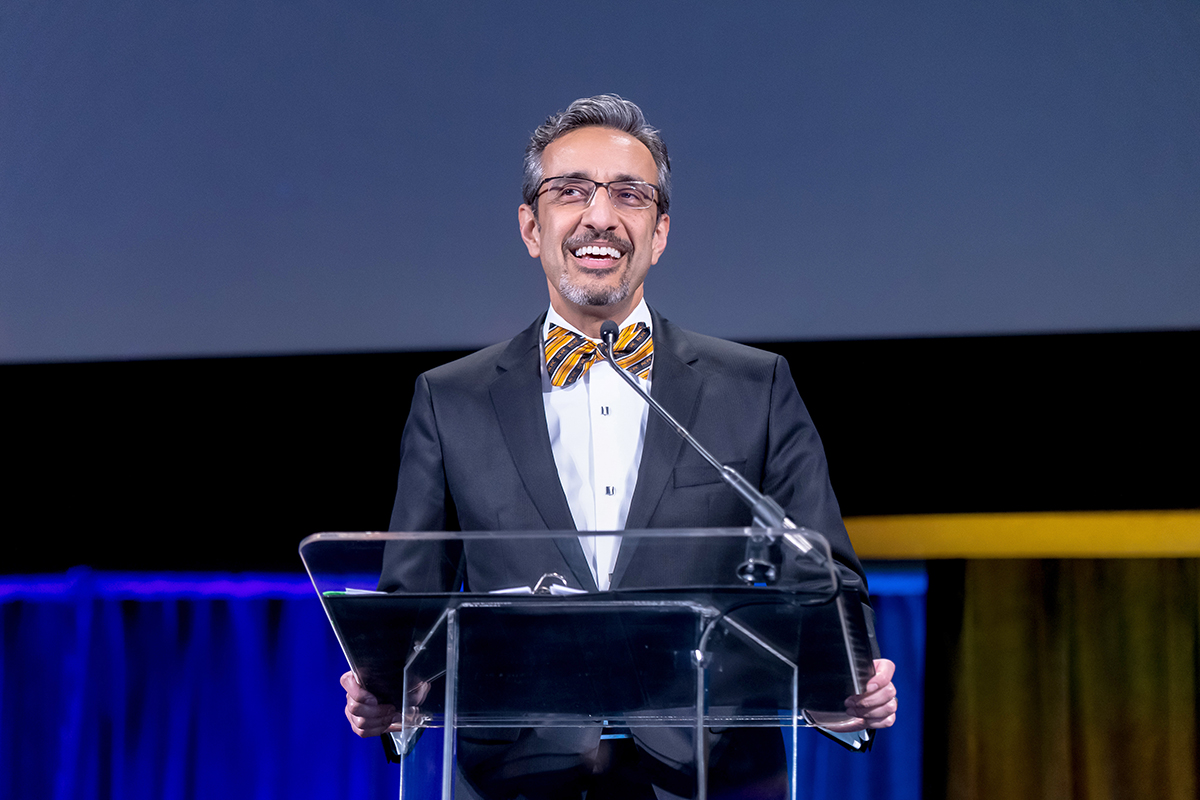 Just as Nadershahi challenges Dugoni School students to envision a future in which they, as leaders, transform the lives of others, so his role as ADEA chair has allowed him to call each member of the organization to a deeper purpose. During his year as chair, Nadershahi led the New Thinking for the New Century (NTNC) project. The project aimed to identify new solutions to chronic problems and emerging opportunities in dental education while supporting the next generation of leaders. Three subcommittees have worked during the year, developing responses to faculty and staff recruitment, leadership development and succession planning and preparing students for the future of collaborative practice.
The NTNC project will galvanize dental education with new ideas and new initiatives. These ideas and initiatives will require individuals to step up and take responsibility as leaders. The dental school continues to demonstrate the kind of leadership needed in dental education. Through its commitment to humanistic leadership, the Dugoni School of Dentistry poses this question to every dental educator: "What will your verse be?"
N. Karl Haden, PhD, is president and CEO of the Academy for Advancing Leadership in Atlanta, Georgia.