By Dr. Ruth W. Bol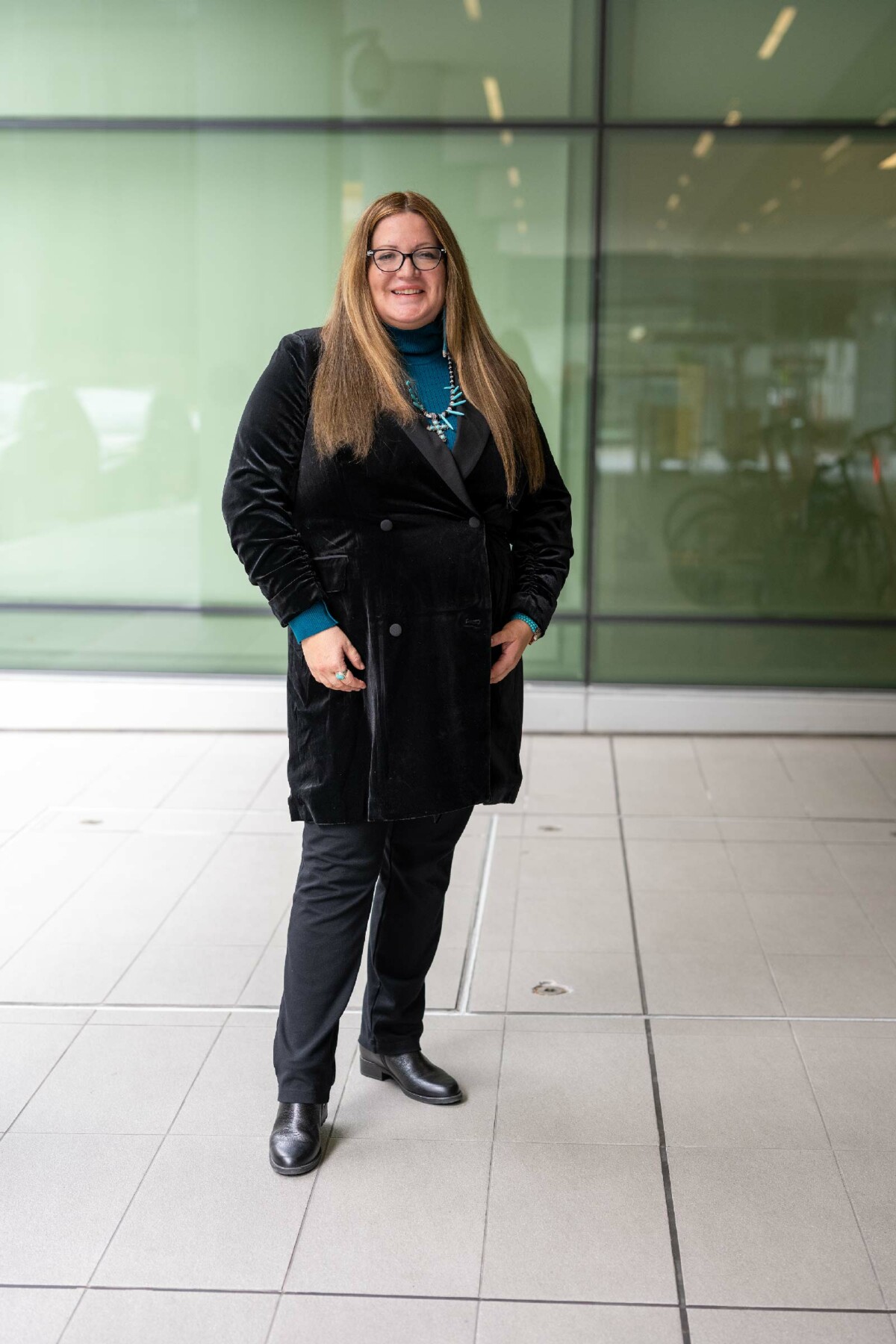 I am reminded of a well-known quote by the Taoist Chinese philosopher Lao Tzu, "The journey of a thousand miles begins with a single step." My life's journey was shepherded through the Comanche Nation. I cherish my middle name "Wauqua" (pronounced "wah koo way") from my grandmother Happy Wauqua. She was a proud member of the Comanche Nation in Lawton, Oklahoma. My father, Rod Radney, was born in Lawton, Oklahoma, at the Indian Health Service Hospital and lived on the Comanche reservation through his teenage years. My uncle, Johnny Wauqua, served as the Comanche Nation Tribal leader for several years and the Wauqua family is well respected because of its heritage and leadership within the Comanche Tribe. [As an interesting side note, during my uncle's time in leadership he inducted Johnny Depp into the tribe as an honorary member for his role as Tonto in The Lone Ranger.]
Dr. Bol's grandmother Happy Wauqua and father Rod Radney

Flag of the Comanche Nation

Dugoni School graduation portrain, 2003
I was raised with the firm principles of faith, perseverance and dedication to serving one's fellow man. My parents met while attending Alcoholics Anonymous in Oklahoma and helped each other along their difficult road to recovery. My step-grandfather on my mother's side was kind and generous, paying off the debts my parents had accumulated during their time struggling through addiction. He moved them out to California to provide them with a fresh start in their life together. I was born in Paradise, California, at the Feather River Indian Health Center.
I saw first-hand the positive impact of service, living in a rescue mission atmosphere during my early childhood years in elementary school. Both of my parents felt called to give back to their underprivileged community members, in part because of the care they received getting their lives back on track through defeating their alcohol addictions. They worked as care counselors at the rescue missions in the areas of Oroville and Bakersfield, California. My mother, Patsy Radney, earned her bachelor's degree in social work and served for decades as a social worker in Kern County, California.
I graduated from high school in Bakersfield and attended California State University, Bakersfield, earning a bachelor's degree in chemistry. I then had the honor of attending this wonderful institution we all know and love, earning my DDS from the Arthur A. Dugoni School of Dentistry in 2003. As I was in the process of visiting so many dental schools, the profound feeling I received from the Dugoni School of Dentistry was just how much they cared about me as a person, a human being capable of doing great things. During my other dental school interviews, it was clear that I was being scrutinized to see if I would be a "good fit" for their institution. At the Dugoni School, the humanistic philosophy was so evident and it took my breath away. For the first time I was told that it was I who was interviewing them, to see if they might have the privilege of welcoming me into the dental school family! I was humbled and awestruck and still feel so blessed to be a part of the Dugoni School's story.
I was fortunate to have my education paid for by the U.S. Indian Health Services (IHS) and upon graduation I worked on many Indian reservations in the Pacific Northwest, California and Arizona. From the very start of my dental career, I faced the challenges of leadership and growth through the IHS system head on. Upon graduation from dental school, I became the acting dental director of the Lummi Indian Health Dental Clinic in Bellingham, Washington, as well as the founding director of the Nooksack Indian Health Dental Clinic in Everson, Washington, where I worked tirelessly to create the tribe's very first dental clinic.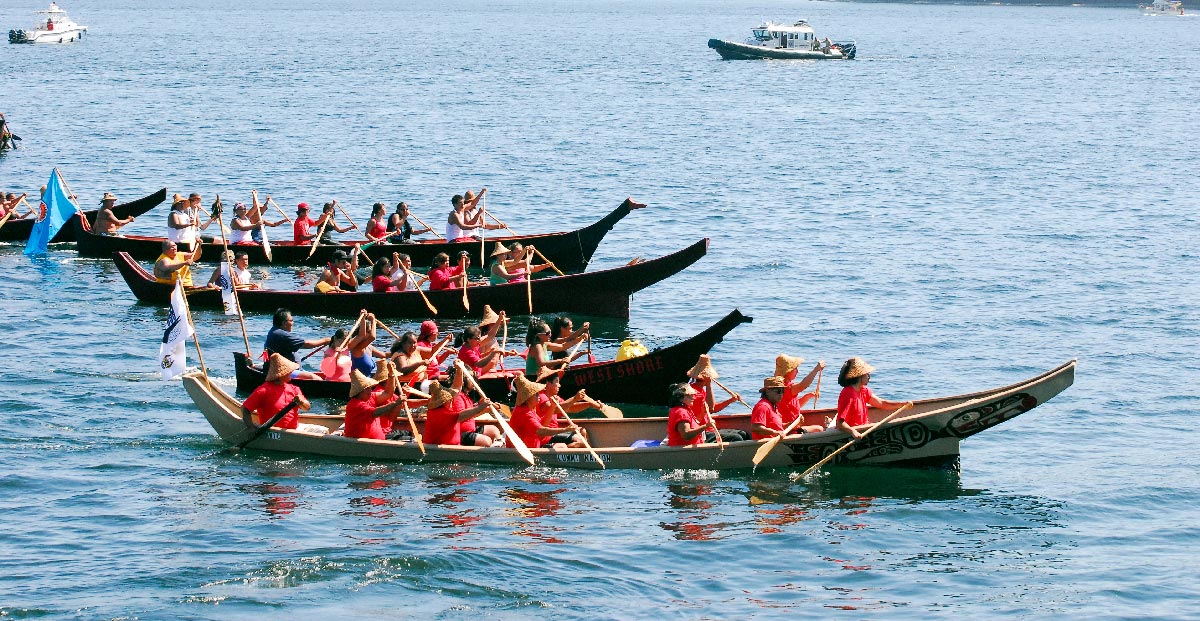 During my time on the reservations, I saw the anxiety and pain that children faced during their oral health care and I heard the screams as they were immobilized for their dental treatments. The reservations didn't have nitrous oxide, oral sedation or operating room privileges so patient immobilization was the only available option. The negative experiences these children faced, leading to a drastic drop in their dental visits and oral health care later in life, drove me to pursue my certification as a pediatric dentist so I could work to fix this problem for my people.
I obtained my pediatric dental certificate at University of California, Los Angeles (UCLA), as well as a master's degree in public health. During my time at UCLA, I went through their Community Health Advocacy Training program, as well as the American Dental Association Institute for Diversity and Leadership and Maternal Child Health Bureau Leadership advocacy training. For my master's degree thesis, I studied the benefits of using expanded function dental auxiliary staff to improve oral healthcare services within a dental office. To this day I deeply love and cherish the dental auxiliaries and know that they are the true backbone of, and support within, a dental environment that make everything run smoothly. I can't tell you how many times I have been in conversations about dental clinic effectiveness and have brought up the Dugoni School as an example of dental auxiliary teams that define what effective patient and clinic management should look like.
From my experiences and extensive training, I'm a strong advocate for oral sedation within pediatric dentistry. As an oral sedation expert, I've taught this subject matter at conferences and as a consultant throughout the country. I also worked hard to get pet therapy incorporated into the American Association of Pediatric Dentistry manual. My first pug named "Deogy" (below left) was the highlight of all my patients' visits when they would enter my practice in Menifee, California. With Deogy's passing years ago, DJ (Deogy, Jr., below center and right) and Sarii (Comanche for dog) have taken up the role, learning the tricks of the trade to being a dental practice's top "CDO" (chief distraction officer).
I was honored to become the first female president for the Society of American Indian Dentists (SAID) and was responsible for obtaining many of the organization's first national sponsorships that to this day remain active and help SAID thrive. I continue to be strongly involved in advocacy and training within minority dental health communities. I actively participated in the leadership and organization of the second Diverse Dental Society Summit and Conference in conjunction with the National Dental Association, Hispanic Dental Association and SAID. I organized the first conference 10 years ago and will be very involved in the third conference as well!
Through my time in leadership at New York University's (NYU) Langone's Pediatric Residency site in Nashville and serving as chair of the Department of Pediatric Dentistry at Meharry School of Dentistry, my strong desire to teach and continuously improve the practice of oral health care has always been a cherished aspect of my professional life. When I left NYU to serve as a Meharry department chair, I set a goal for myself to establish a pediatric dentistry residency program in collaboration with the Vanderbilt University Medical Center. As I transition from Meharry to the Dugoni School of Dentistry, I'm excited to see this vision turned into reality as Meharry's new pediatric dentistry residency prepares for its inaugural 2023 class. Through that process, I leaned into many of the principles gained through my Dugoni School experiences.
My time spent serving our future oral health experts continues to be a great honor in my life. As the incoming chair of the Dugoni School's Department of Pediatric Dentistry, I have a few goals I've set for myself. First and foremost, I will be taking the time to get to know my teams' talents and passions so that I can understand how to best support their success and to grow together. I know that I will be embracing an amazing pediatric dental team. As Stephen Covey stated, it's important to "Seek first to understand, then to be understood." Secondly, I love to build and recruit, and will be taking a strong, energetic approach to seek out the best talent in the country and abroad to fill open positions, expanding our team's culture and vision of growth. And lastly, speaking of growth, as I did at Meharry, I will begin from the very onset of my time at the Dugoni School to lay the foundation for a strong pediatric dentistry residency program that will be the guiding light of pediatric oral health success, embracing dental auxiliary integration, business principles of entrepreneurship and highly effective practice management.
My simple belief is that when people are educated, change happens. As anyone who interacts with me knows, I'm outspoken and passionate about continuously improving the outlook of oral health, especially as it relates to our children. C.S. Lewis once said, "Some journeys take us far from home," but for me, my greatest journey has brought me home.
Ruth W. Bol '03, DDS, MPH, is the new chair of the Department of Pediatric Dentistry at the Arthur A. Dugoni School of Dentistry.