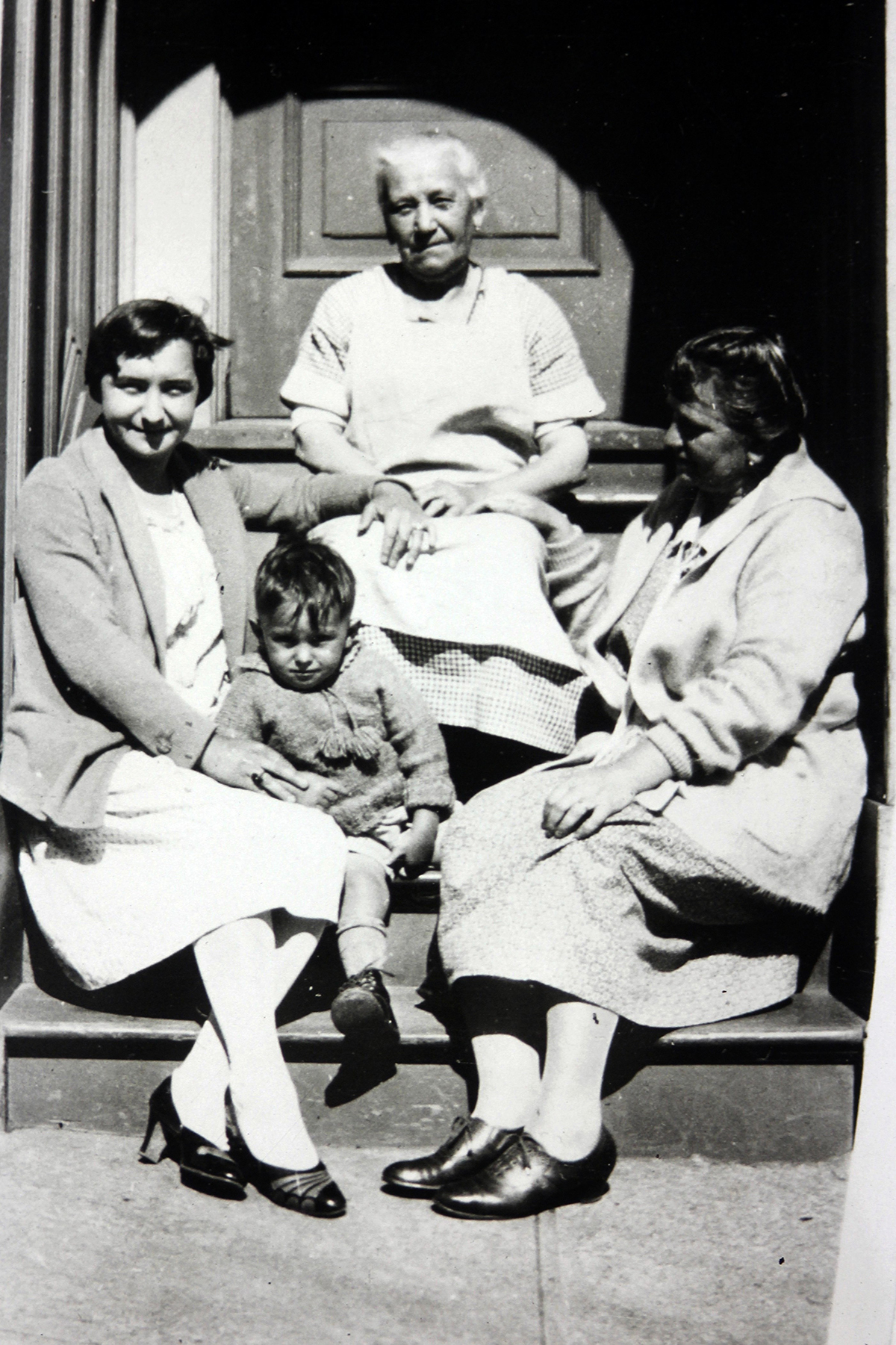 Given his station in life on the date of his birth—June 29, 1925—Arthur Albert Dugoni's future success was far from guaranteed. However, in a nation that honors perseverance, character and intelligence over social status, anything is possible.
Art lived in a small home on a little-known narrow lane called Glover Street in San Francisco's Russian Hill neighborhood from birth to the age of 10. He attended Spring Hill Elementary, a public school founded in 1852, which operates to this day. "It was when I entered public school that I discovered not everyone in the world was Italian," Art explained in one of more than two dozen interview sessions he and I shared in the creation of his 2015 biography, Quest for Excellence.
As could be said of countless other immigrant families, what was lacking in wealth and social status was compensated for by the presence of determined parents who made the success and happiness of their children a top priority. Art's mother, Lina, had only the highest expectations for her first-born child. He rarely, if ever, considered falling short of those expectations. On Glover Street, along with his parents, Art was loved and nurtured by his maternal grandparents Rosa and Benedetto Bianco, and his great-grandmother, Orsola Sciondino.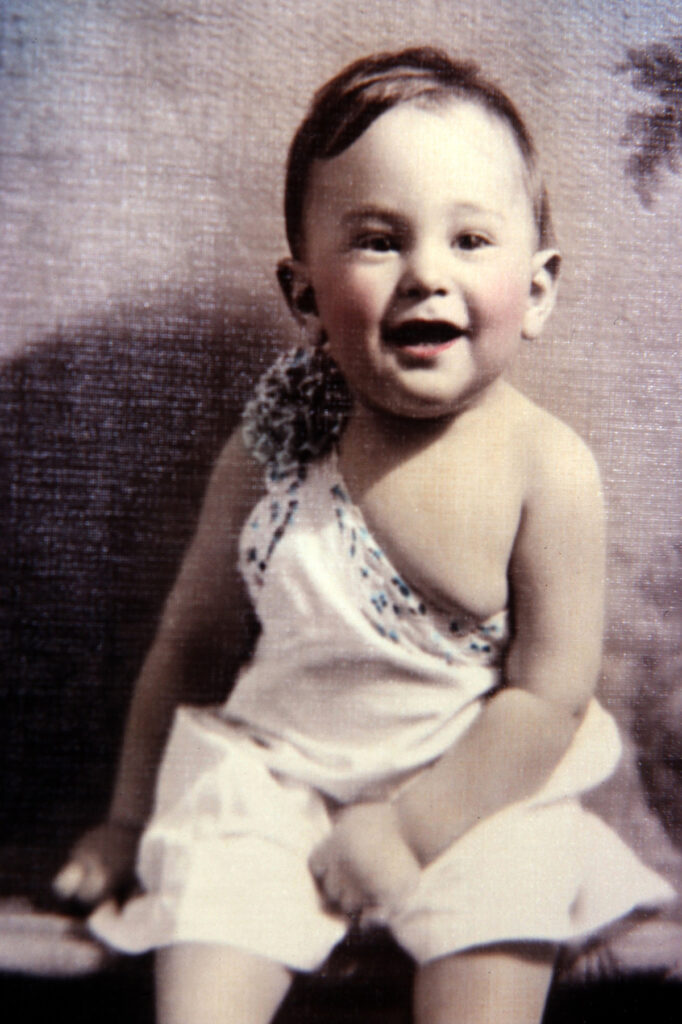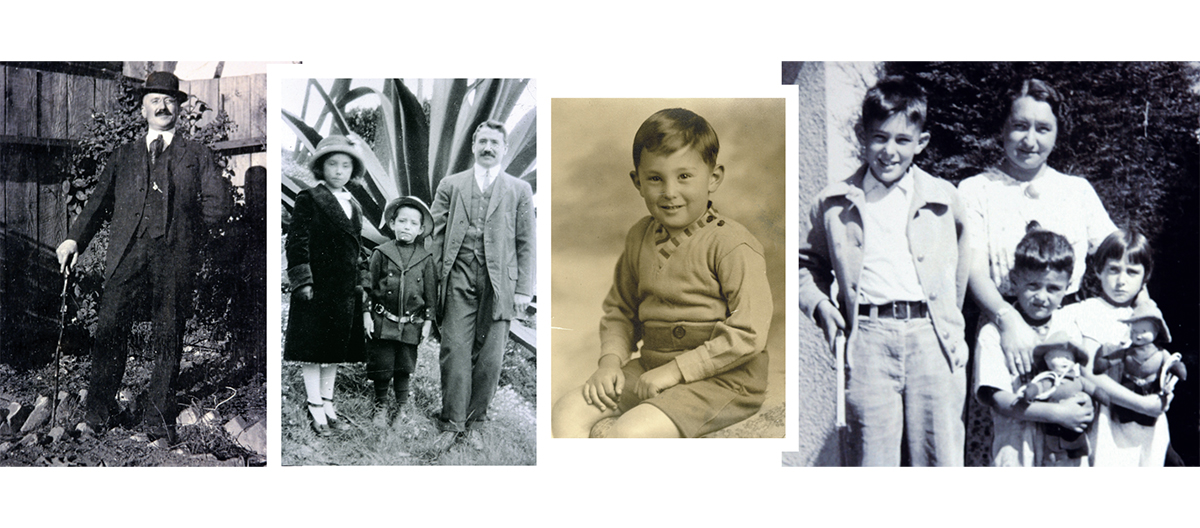 Art's father, Arturo, and his grandfather, Vittorio Dugoni, arrived at Ellis Island in New York Harbor, 30 months after Lina's parents passed through that same famous port of entry in 1910. Shortly after they arrived, both families traveled by train across the continent to their final destination, California.
Lina and Arturo had a second child, Evelyn, in 1930 and 17 months later, Art's younger brother, William, was born on December 25, 1931. Lina promptly declared William to be her "Christmas Angel."
Glover Street was where Art learned about Italian opera from his grandfather Benedetto. He also learned how to produce homemade wine—a necessity in the dry years of prohibition— from his father, who worked as a pastry chef at San Francisco's famous St. Francis Hotel.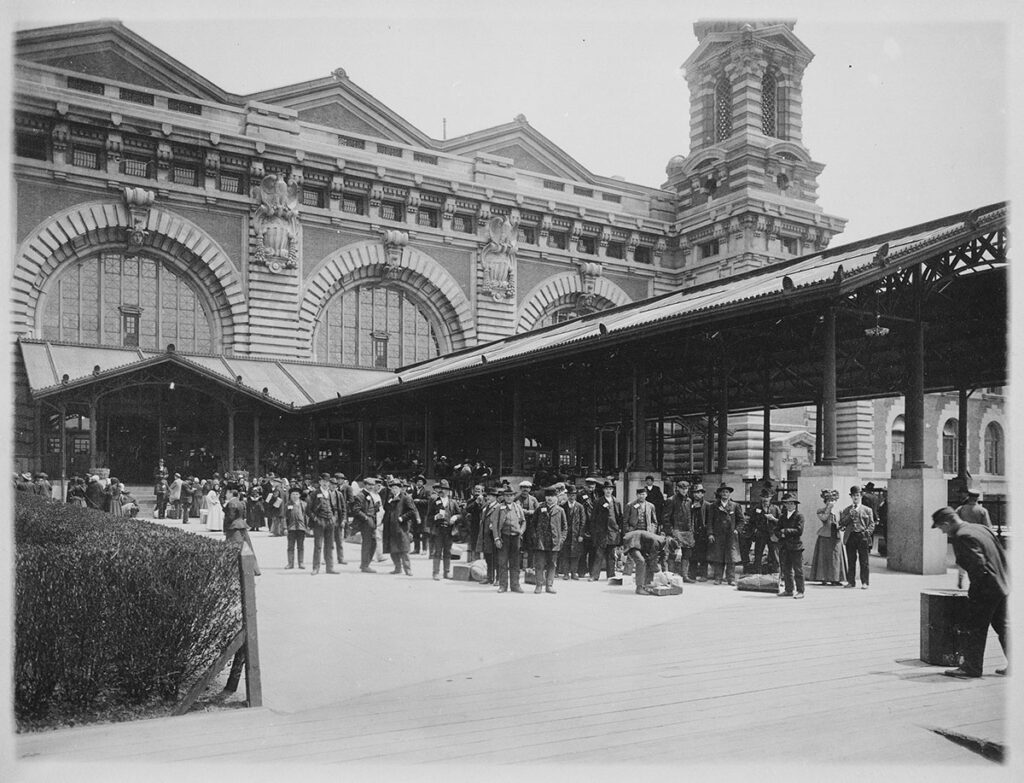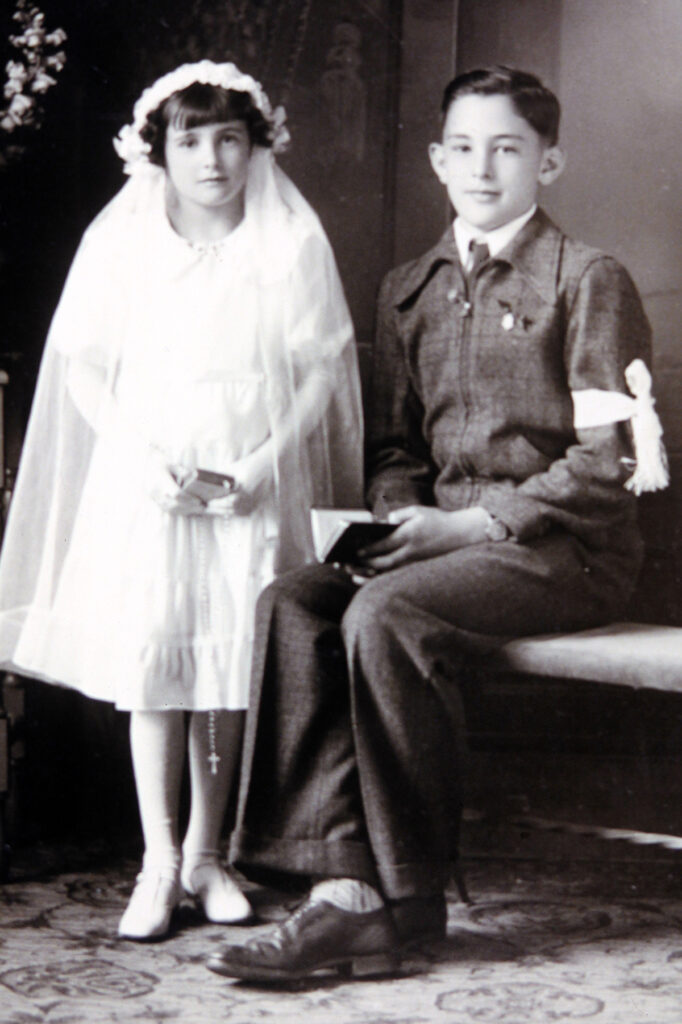 On Art's 10th birthday, Lina and Arturo purchased a home in San Francisco's Potrero Hill neighborhood. For Lina, the house offered three benefits: it was affordable and it had two bedrooms and a dining room that could double at night as Art's bedroom. Best of all, there was a Catholic school a few steps away from their front door.
From the time Art entered fifth grade at St. Teresa's and through his undergraduate studies at Gonzaga University, Art attended a total of five schools affiliated with the Catholic Church. Like the Italian culture that enveloped his early years, devotion to the church and its teachings were simply a way of life.
Lina was a born impresario. There was never an opportunity to advance the future success of her children that she did not pursue. Art, the first of her children, like many oldest siblings, was quieter and shier than his sister and brother. In Lina's view, all the more reason she needed to open doors for him. One such effort was encouraging her family dentist, Dr. Jean P. Cantou '32, a graduate of the College of Physicians and Surgeons, to speak to Art about his future.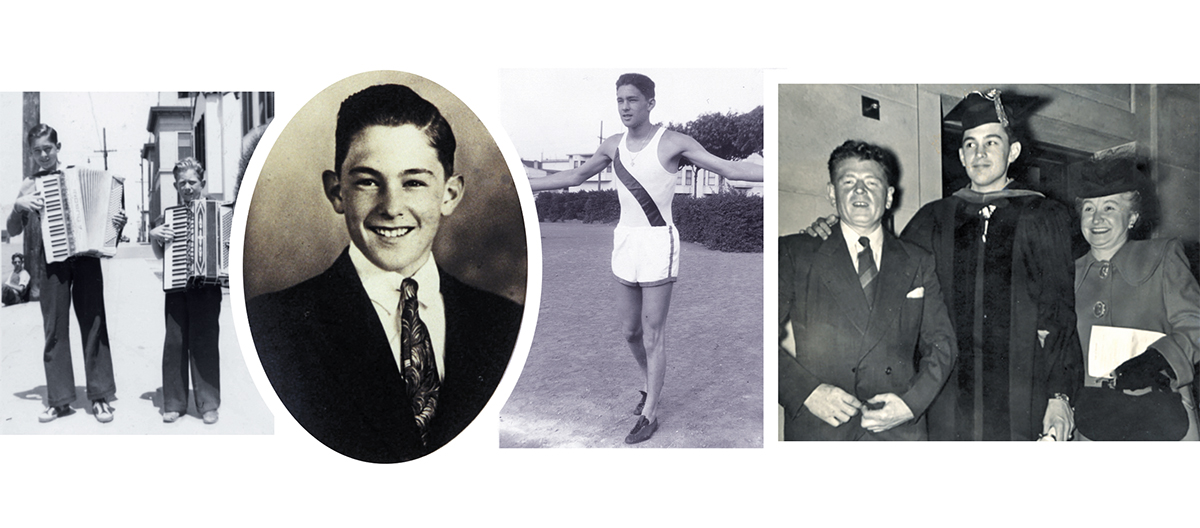 Art knew his parents had high expectations for him. He was a good student and an outstanding athlete in track and basketball. But, like all of us, his life was impacted by events that bend history in unexpected ways. Art was only four when the stock market crashed, and the Great Depression began. The impact of those difficult years stayed with him for a lifetime. In 1943, eight months before he graduated as valedictorian at St. James High School, President Franklin Roosevelt reduced the draft age to 18.
His high school principal, Father James, suggested that with Art's outstanding academic record, coupled with a string of athletic achievements, he would be a successful candidate for one of several college-based officer training programs. Art was accepted to a six-month U.S. Navy V-12 college training program at the University of San Francisco (USF) for what would have been his final months of high school. He greatly missed that last term at St. James. Art was a track star, basketball player and a standout in city-wide debate competitions. But at that time, nearing his 18th birthday, his parents agreed with Father James that he needed to put youthful pursuits aside and adjust to the reality of a world on fire. As he neared the end of his time at USF, he requested placement in a pre-med or pre-dent program.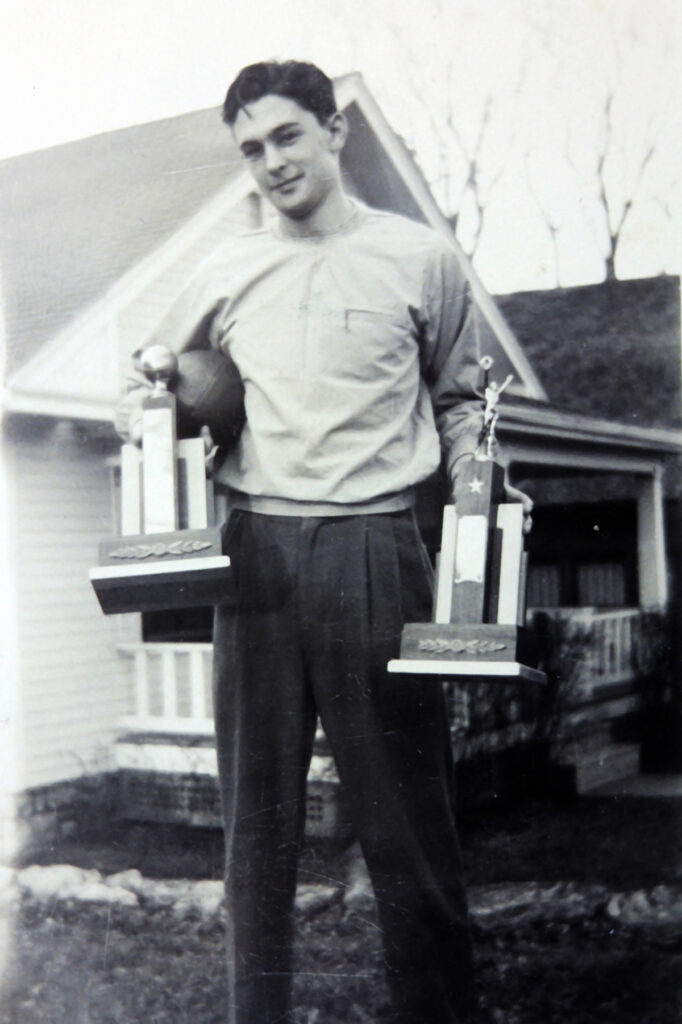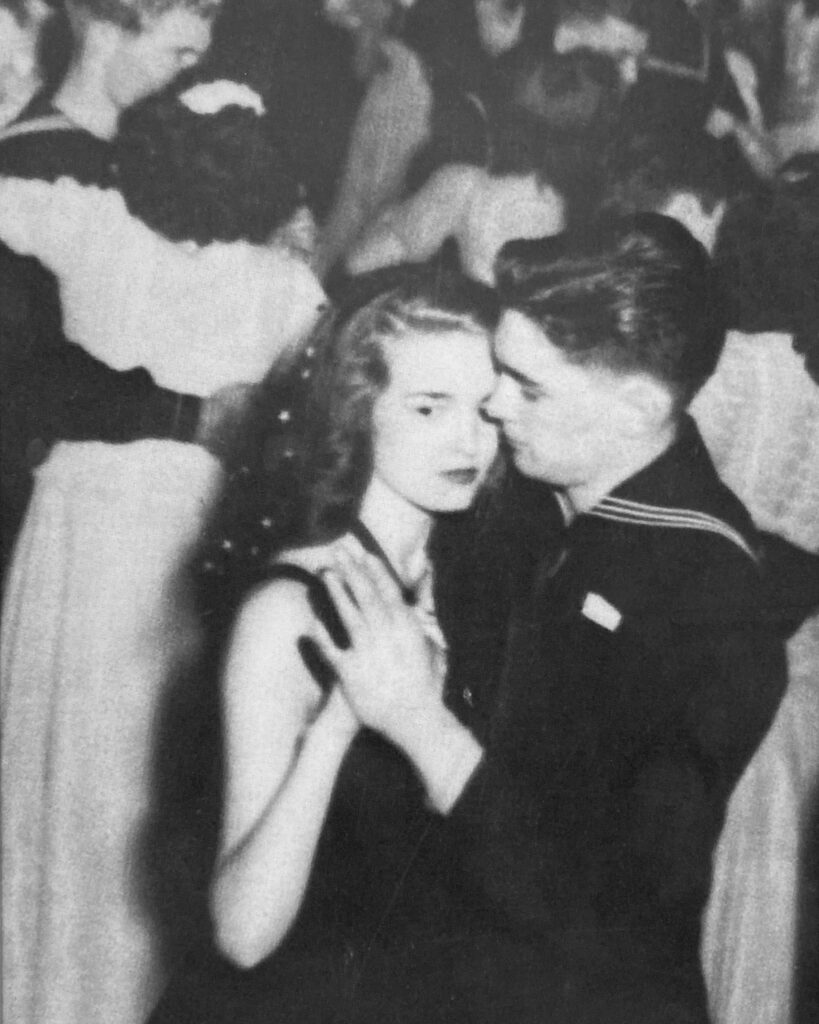 Art was accepted as a U.S. Naval cadet in Gonzaga University's pre-dent program in Spokane, Washington. And it was there that he met a girl 14 months his junior, Katherine Groo, whose family lived just six blocks from campus.
In describing the events of their first encounter in 1943—when their eyes met, and their hearts leaped—it was apparent this was a memory that had been rekindled countless times over the decades.
During the war and his years of service in the U.S. Navy following the war, Art's life was a time of great uncertainty that pulled these two young lovers in very different directions. Their relationship survived more twists and turns than most Hollywood melodramas of that turbulent decade. But it came to a happy conclusion when Art and Kaye married in 1949 at St. Aloysius Church on the Gonzaga University campus, six years after they first set eyes on each other. Their nearly 67 years of marriage made the world a better place in countless ways, beginning with their seven children: Steven, Michael, Russell, Mary, Diane, Arthur Jr. and James. Subsequently, there have been 15 grandchildren, and to date, nine great-grandchildren.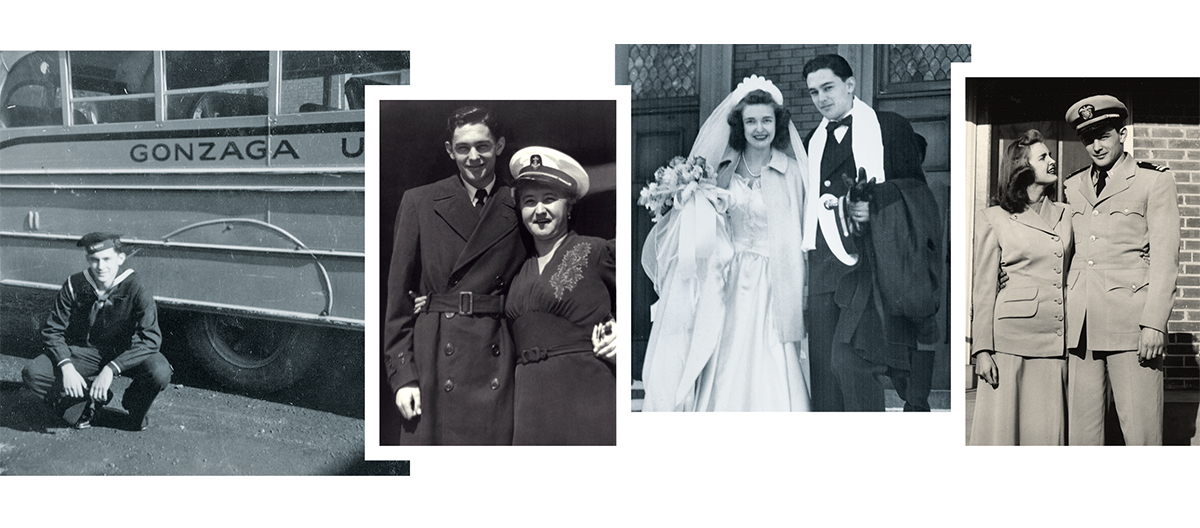 Art's first goal after Gonzaga and his years of service in the U.S. Navy was to return home to San Francisco and complete his dental education. But when he applied to University of California, San Francisco (UCSF) School of Dentistry, Art was told he would have to retake courses he had completed earlier while stationed in Kansas City. It quickly became clear that UCSF would not be the right option for him. There was, however, a second option for Art to consider, as he recalled Cantou's enthusiastic words of praise for his alma mater, the College of Physicians and Surgeons (P&S).
Art, who never believed in putting off for tomorrow what could be done today, boarded a streetcar to San Francisco's Mission District. P&S was in sad shape at the time. The faculty, staff and students joked that the aging structure's longevity could only be attributed to the miracle of "termites holding hands." But Art knew not to judge a book by its cover. To his surprise, he quickly realized that P&S consistently attracted stars in the field of dental education.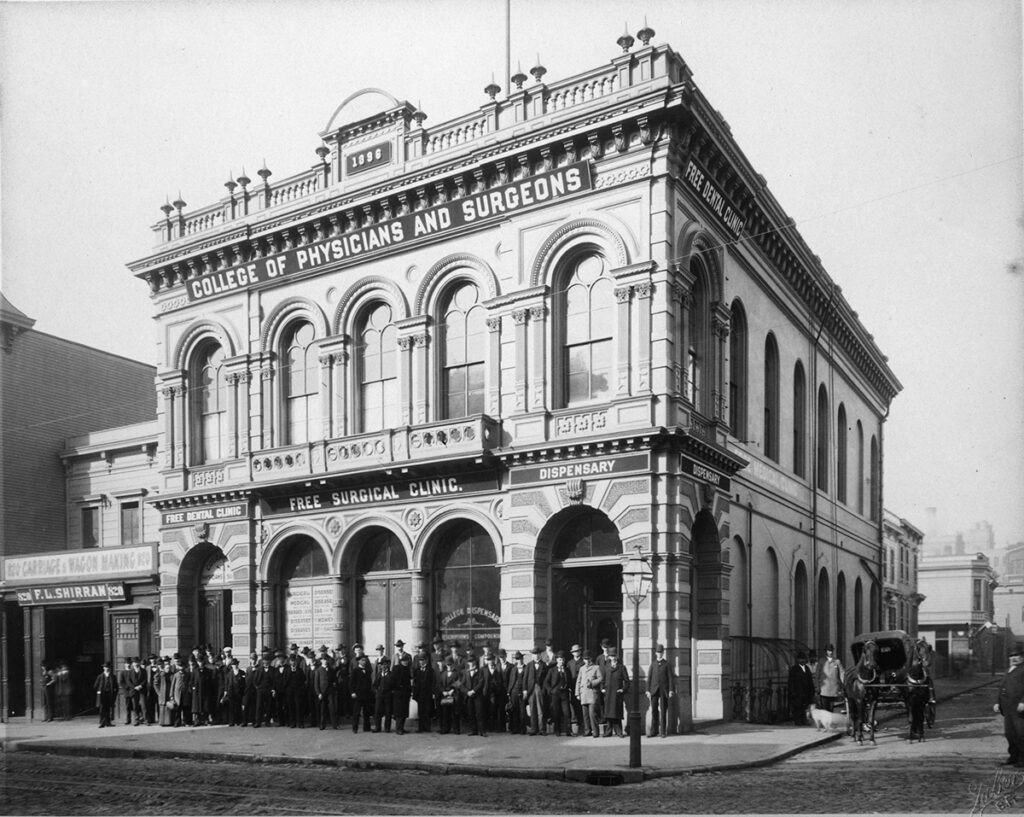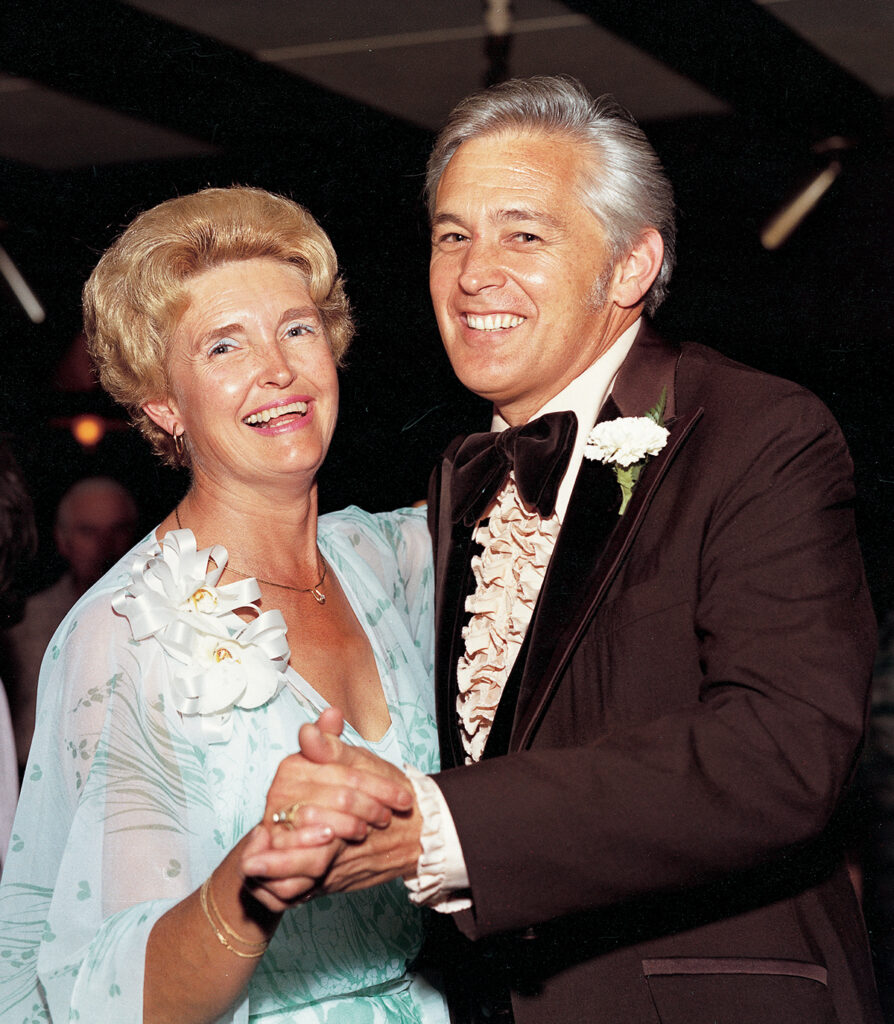 Just as Art saw something special in P&S, its dean, Dr. Ernest Sloman, saw something special in him. The determined young man who had been stationed in many parts of America during his Naval service found his calling in his beloved hometown. It wasn't long before he justified the confidence of Drs. Sloman, Harry True, B.C. Kingsbury, Fred West and other members of the school's faculty, all of whom saw something special in this young man.
Even before he graduated from P&S in 1948, Art appeared to be one of those rare individuals who would help shape his chosen profession's future. Not long after entering into his first practice, he became active in local dental associations, volunteering for various positions. Involvement in the advancement of one's chosen profession was a guiding principle—one that Art preached to countless students during his six-plus decades as an educator and academic leader.
His 28 years as dean of the School of Dentistry and his election as president of the American Dental Association are a testament to his determination to hold high his profession. He never settled for anything less than doing his best.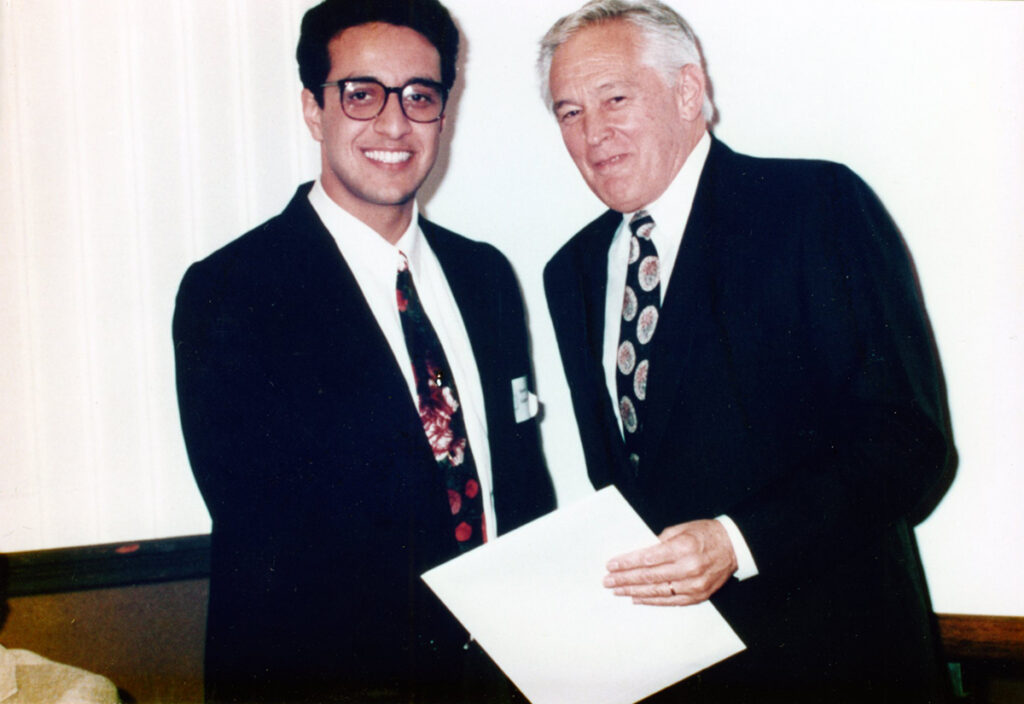 In appreciating Art's impact in shaping the dental school of today and tomorrow, here are two of countless examples. One of Art's former class presidents, Dr. Nader A. Nadershahi '94, is now dean of the dental school. Art preached the "humanistic model" of education throughout his 28 years as dean—an ideal unheard of when he entered dental school. Today, it is accepted as the standard—a natural part of dental education.
Many of Art's children and grandchildren are directly connected to furthering the Dugoni School of Dentistry's work and success. Jim Dugoni, the youngest of Art and Kaye's children, is a senior director of development. And their first-born child, Dr. Steve Dugoni '81 Ortho, a practicing orthodontist in South San Francisco, has been part of the school's faculty for 40 years. Art's son-in-law, Dr. Bertrand Rouleau '82 Ortho, also serves as an orthodontic faculty member at the dental school. Two of his grandsons, Drs. Brian Dugoni '08, '10 Ortho and Aaron Rouleau '11 and '13 Ortho, completed both the DDS and Graduate Orthodontic programs at the Dugoni School of Dentistry.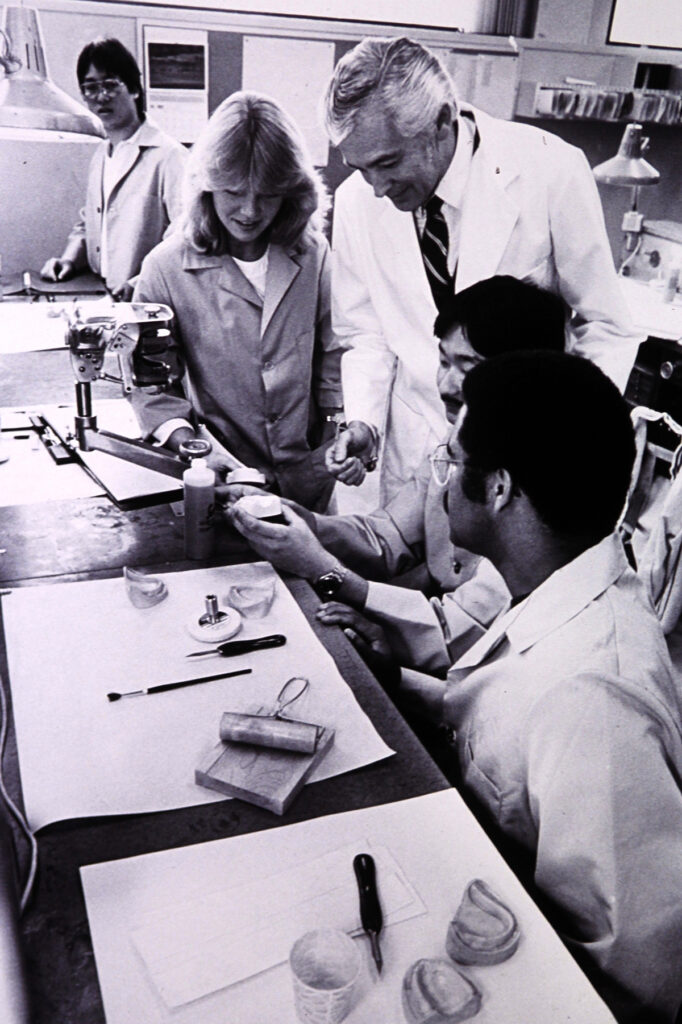 "I have no doubt that development, securing the school's financial future and being able to cover tuition costs for every deserving student, will someday be the beating heart of my father's legacy," Jim Dugoni explains. "Dad embraced the past while thinking about the future."
Kaye died in 2015 at the age of 89. Art lived to celebrate his 95th birthday in 2020. Undoubtedly, a life that spanned nearly a century was, in his estimation, far too little time for all he hoped to accomplish. As the end of his life drew near, Diane Harris, who has her father's passion and talent for leadership, called her sister and five brothers and said, "There are seven of us, and there are seven days of the week. Each of us should take one day of the week and spend it with Dad." And that's exactly what they did.
And so, in his apartment at the Vi at Palo Alto, a retirement home and care complex near the Stanford University campus and medical center, each of Art's children spent those final precious weeks with their father along with his companion Cathie Perga. "Spending one day a week with Dad was wonderful," recalls Dr. Steve Dugoni, who practiced with his father and, like Art, served as president of the American Board of Orthodontics. "He loved sports, particularly the Giants and the 49ers. It always gave us something to talk about. But what I will remember most was his kindness. He would advise me that when talking with students, patients—in fact, everyone—to 'stop and really listen.' Every individual has value."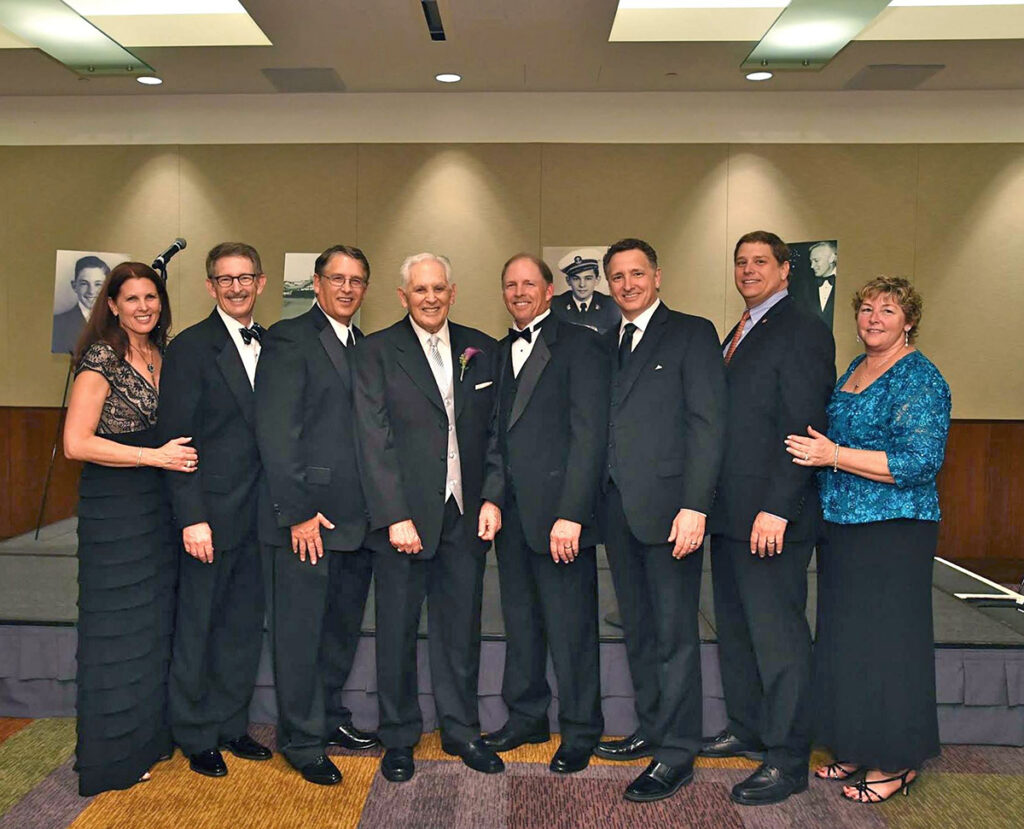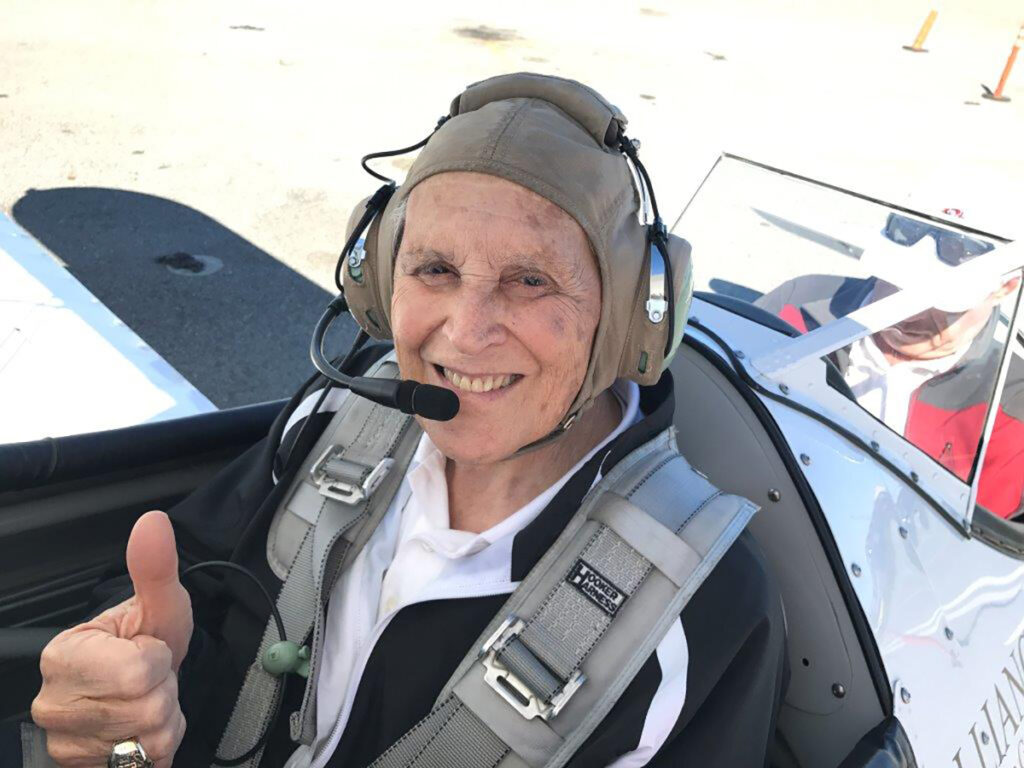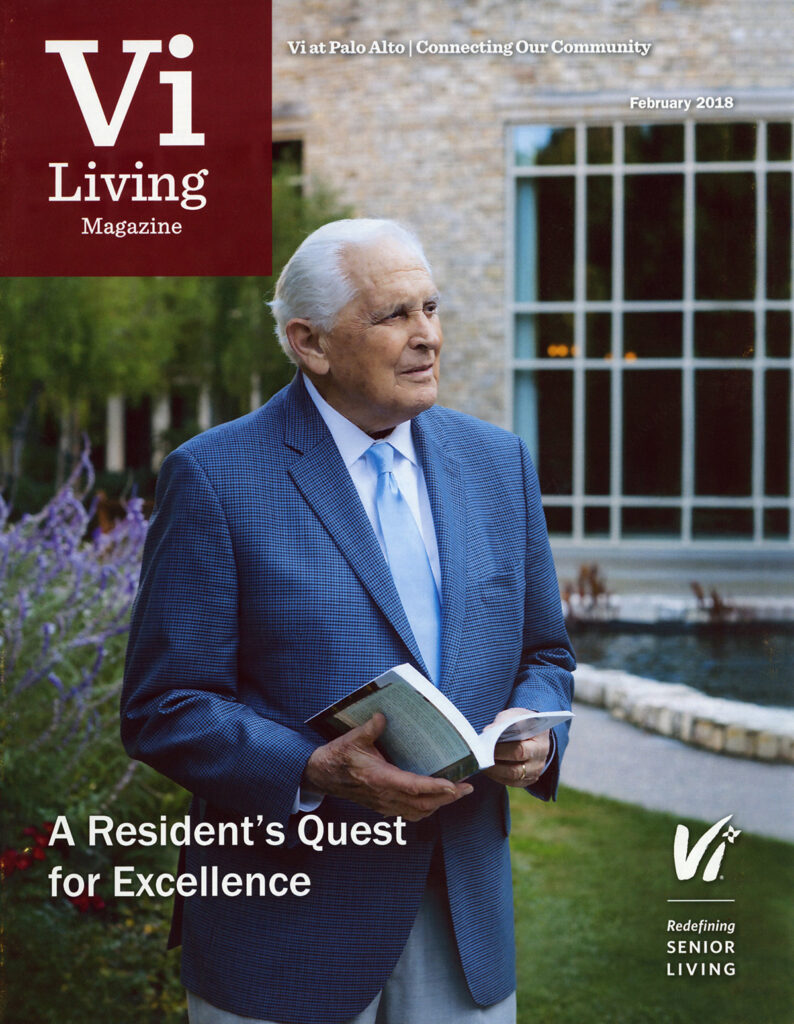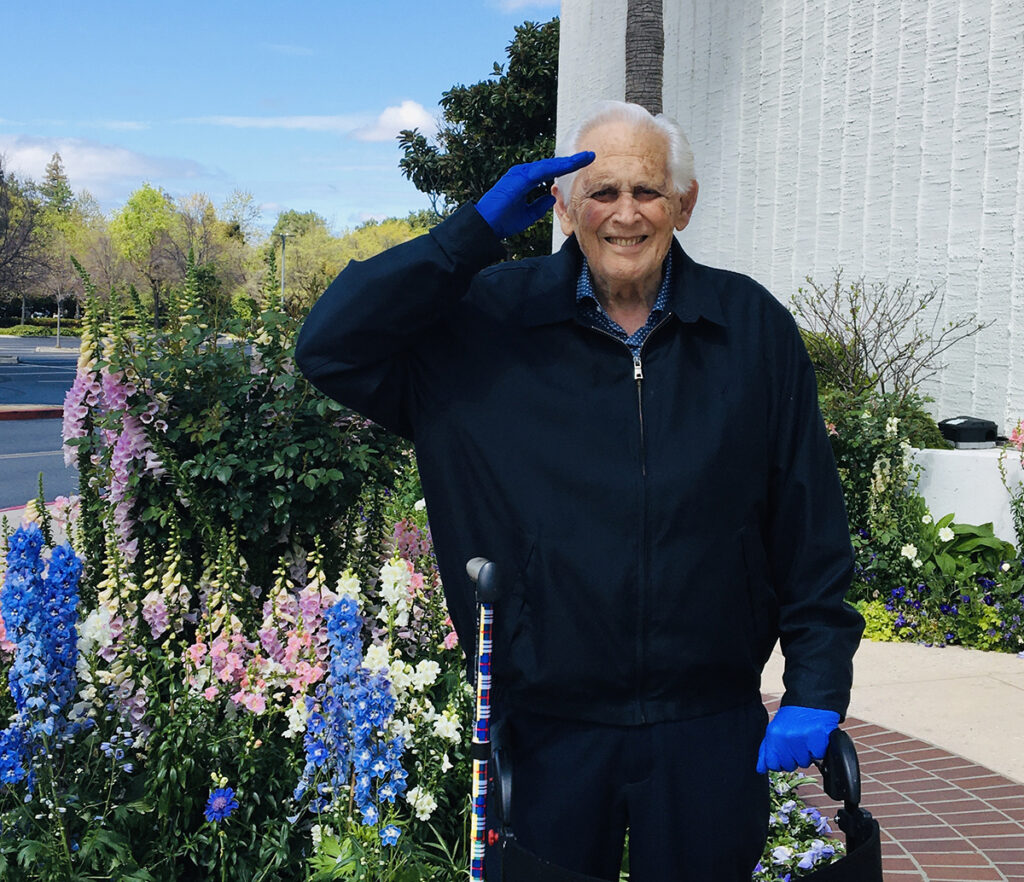 When Steve said that, I thought back to when University of the Pacific retained me to write the story of its campaign, Commitment to Excellence. It raised $65 million in the early years of this century and was a critical foundation in constructing the school's Fifth Street campus in San Francisco. I had several occasions to watch Art up close. He took an unprecedented degree of interest in every individual he encountered. I've had the privilege to work among many famous people, none of whom showed the attention or respect for each and every person as Art Dugoni did. Yes, he was brilliant, inspiring and visionary. But his simple kindness left a lasting impression on me, and no doubt countless others.
"He lived an incredible life of passion and excellence in all things," wrote Christine Dugoni Hoffman, Art's granddaughter, in the ADA News. "He taught us, when you love something, pour your heart and soul into it. Grandpa Art was a giant in the dental industry—when we were little, my brother Brian used to call him the 'king of the dentists,' when he was president of the American Dental Association. But it wasn't just his passion for oral health care that made him remarkable, it was his incredible connection to people that truly made him one in a million."
Martin Brown is a San Francisco-based writer and author of Quest for Excellence, the biography of Dr. Arthur A. Dugoni, and the Murder in Marin mystery novel series.